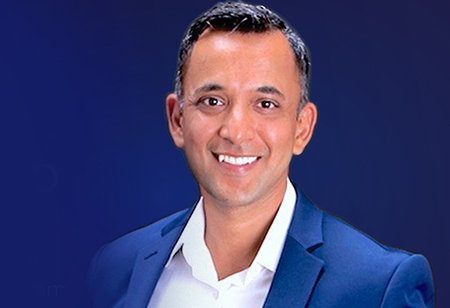 CEO Insights team, Press Release
San Francisco based Hypersonix raises $11.5 million in Series A funding led by Intel Capital, taking the total fund raised to $15 million. Existing seed investors too participated in the round. The company intends to use the fund for rapid expansion and deployment of its Autonomous AI Analytics platform within consumer commerce industries, including retail, restaurant, hospitality, e-Commerce, consumer-package goods and manufacturing. As a part of the deal, Vijay Reddy, Investment Director, Intel Capital, will be joining the Hypersonix board of directors.
The investment comes at a time when IDC predicts worldwide revenues for big data and business analytics (BDA) solutions to reach $274.3 billion by 2022. It also arrives on the heels of Gartner's finding that, by 2021, "NLP and conversational analytics will boost analytics and BI adoption from 35 percent of employees to over 50 percent, including new classes of users, particularly front-office workers".
"Every wave of IT innovation creates a new set of opportunities," said Mark Rostick, Vice President & Senior Managing Director at Intel Capital. "Hypersonix provides enterprises with industry-specific AI capabilities targeted towards decision makers and business leaders,
We are here to empower everyone within the enterprise with a self-service analytics solution that offers recommendations in the moment leveraging existing data sources alongside purpose-built engines that understand pricing, churn consumer behavior patterns along with external data like weather and local events to meet the particular needs of consumer commerce
who demand accelerated time to value. Hypersonix offers an easy to use self-serve platform that interprets and provides insights at a level that allows business leaders to focus on their core business and not overload their IT".
"Companies of all sizes are looking for guidance amidst unprecedented challenges," said Prem Kiran, Founder & CEO, Hypersonix. "We are here to empower everyone within the enterprise with a self-service analytics solution that offers recommendations in the moment, leveraging existing data sources alongside purpose-built engines that understand pricing, churn, consumer behavior patterns, along with external data like weather and local events, to meet the particular needs of consumer commerce."
Prem adds, "Timeliness, and time-to-value, have become more important than ever, as companies navigate a post-COVID-19 marketplace, where the value of historical data has become a distant second to the real-time connection between customers and their needs."
Source : Press Release