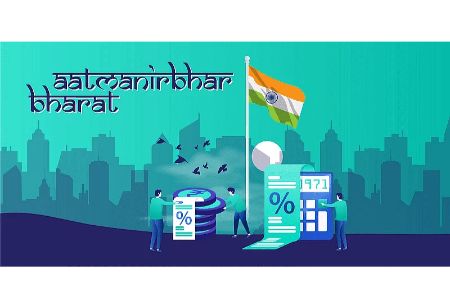 The industry body representing India's digital and technology startups, Aatmanirbhar Digital India Foundation (ADIF) announces that seasoned bureaucrat and reformer Ramesh Abhishek has joined the Foundation as an Advisor.
The ADIF has been created to best represent the aspirations and interests of India's dynamic startup ecosystem. The Foundation's vision is to make India a world leader in the technology ecosystem by ensuring a level playing field for Indian organisations and to enable the flow of Indian and international investments to build products and services for Indian and global consumers. The Foundation is bringing on board eminent experts and researchers who can support India's fast growing startups in their journey to reach their true potential.
"We are honored to have Ramesh Abhishek come on board the Aatmnirbhar Digital India Foundation as an Advisor. Our goal is to ensure an open, fair, neutral and democratic digital ecosystem in India and to make India the world's largest, inclusive and self-reliant ecosystem for building digital products and services. We will do this by listening to and understanding the challenges of the startup and digital ecosystem and by becoming the voice of entrepreneurs for policymakers and regulators. The support and guidance offered by Ramesh Abhishek, with his rich and extensive experience in governance and public policy, will be a valuable asset to India's startups," said Ajay Data, Secretary-General, ADIF.
Speaking about his support to ADIF, Ramesh said, "I am excited to support the Aatmnirbhar Digital India Foundation as an Advisor. India's digital & startup ecosystem is an important driving force in propelling the country towards a stronger and economically advanced future. Indian startups and technology companies are at the forefront of global technological innovation. The leadership provided by the Aatmnirbhar Digital India Foundation will go a long way in strengthening India's digital ecosystem."
Ramesh is a retired IAS officer of 1982 batch. In an illustrious career spanning 37 years, he focused on promoting good governance, public policy, competitiveness, regulatory & judicial reforms, policy design & implementation, intellectual property rights, investment promotion & facilitation and institution building. In his last appointment as the Secretary of the Department for Promotion of Industry and Internal Trade (DIPP), he was instrumental in facilitating and building some of the unique large-scale and most impactful initiatives of the Government of India that include 'Make in India' and 'Startup India'.