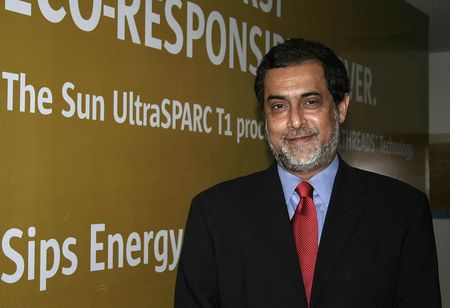 Recently, one of the leading cloud communication platform service providers to enterprises, over-the-top players, and mobile network operators, Route Mobile Limited, announced the appointment of Mr. Bhaskar Pramanik as an Additional and Independent Director on the Board of the Company on August 10, 2021.

Bhaskar is a seasoned entrepreneur and a tech veteran with a career spanning over 45 years. He has detained key National and Global Leadership positions in leading Multinational Technology Companies, across India, Singapore, and the US. Bhaskar was also on the Executive Committee of NASSCOM, the National Committee of CII and AMCHAM, and has been a former Board member of the State Bank of India, former Chairman of Microsoft India and Managing Director at Oracle Corporation and Sun Microsystems in India. Also he served as the Global VP for Commercial Systems at Sun Microsystems Inc., based out of Menlo Park, CA.

"We are delighted to welcome Mr. Bhaskar Pramanik as an Additional and Independent Director at Route Mobile to guide and enhance our global footprint, expand our market segments and prepare us for the next stage of growth. His deep domain expertise and experience in working with big tech firms across sectors as well as his in-depth business acumen especially with emerging technologies will bring tremendous value to the Board and the Company," said, Rajdipkumar Gupta, Managing Director and Group CEO, Route Mobile Limited.

Baskar is currently an Independent Board Member and Advisor to several companies and is also an investor in start-ups. He is also on the Advisory Board of Schulich University, Toronto, Canada, and Bennett University, Noida, India. Bhaskar is an efficient keynote talker at Industry and Leadership forums and has also acknowledged numerous awards throughout his career, remarkably the Baton Award at Digital Equipment Corporation, the Global Leadership and the Best GEM VP Award at Sun Microsystems, and a Platinum Award at Microsoft. His recognition at Microsoft includes the IMA Award for Best MNC, the Randstad Award for the Most Attractive Employer in India, the Great Place to work in Asia by GPTW.

Having led growth strategies, go-to-market execution, and driving remarkable results with his astute business sense for major global brands, Bhaskar often shares his prosperity of experience as a guide to a number of experts and co-workers, most of whom are now MDs and senior leaders at various companies in India including SAP, Google, Netaps, Red Hat, Nvidia, Cisco and Thermo Fisher.

Stocks of Route Mobile Limited was last trading in BSE at INR 1934.15 as compared to the previous close of INR 1949.5. The total number of shares traded during the day was 37120 in over 5120 trades.