Secure Data Technologies Teams-up with Arctic Wolf Networks to Tighten the Security Defense Pack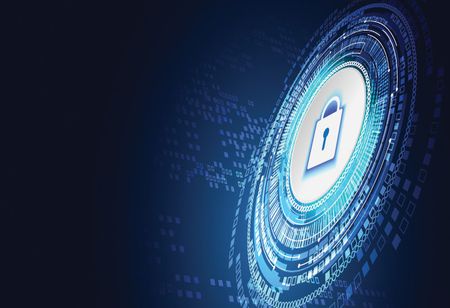 CEO Insights team
According to Absolute Markets Insights, Cyberattacks are gaining traction as the fastest growing type of crime across the globe, and is estimated to grow at a CAGR of 13.5 percent during 2019-2027. Foreseeing the danger, Secure Data Technologies - an infrastructure technology company, and Arctic Wolf Networks - a San Francisco-based security operation center, partner together to threat detection and response capabilities to protect against today's advanced cyberattacks.
Commenting on the partnership with Secure Data Technologies, Nick Schneider, CRO, Arctic Wolf Networks, says, "Arctic Wolf is delighted to partner with Secure Data and help them expand their product portfolio to offer a critical service that many of their customers are specifically requesting. Cyberattacks threaten companies of every size, and organizations are increasingly finding that the value and protection of a SOC-as-a-service makes sense to improve their cybersecurity".
Arctic Wolf's AWN CyberSOC service offers an enterprise class Security Operations Center (SOC), which includes the expertise of experienced security engineers who take care of security matters using advanced defense mechanisms with asset identification, network monitoring and threat detection & response.
The AWN CyberSOC is powered by Concierge Security teams who work on providing custom threat hunting, alerting and reporting. Along with that, Secure Data Technologies offers organizations established practices in Security, Collaboration, Data Center, Networking and Managed Services. Along with that, Secure Data's SecureAssist, a managed services practice, targets medium sized enterprises to evolve, support and maintain their IT infrastructure, which includes IP telephony, networking, data center and security solutions.

"Organizations are overwhelmed with the sheer volume of security threats that arise each and every day. Arctic Wolf is a best in class solution for proactively managing, prioritizing and resolving cyber threats. Integrating Managed Security from Arctic Wolf with Secure Data's industry leading Managed Service platform, SecureAssist, creates an amazing opportunity for our clients to gain the peace of mind that their enterprise infrastructure is secure, optimized and running without incident," says Dana Steffey, CEO, Secure Data Technologies.

Established in 2012, Arctic Wolf offers security operations center (SOC) as a service that strengthens the security chain and monitors both on-premises and cloud environments to detect & respond to cyberthreats. Its turnkey service is anchored by Concierge Security engineers with a cloud based SIEM.

On the other hand, Secure Data Technologies is an infrastructure technology company, providing clients with consulting, solutions, professional services and managed services in four defined practices – Collaboration, Data Center, Network and Security. Secure Data Technologies has a deep-seated commitment toward long-term partnership, while providing fearless technological stewardship to enable business transformation. The IT solutions provider also focuses with the addition of high-skilled tech jobs, community activism and growing local business partnerships.