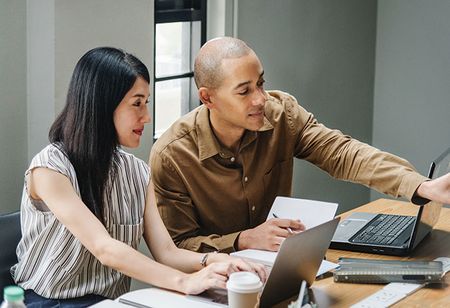 CEO Insights team
A company's core values play a crucial role in the performance and productivity of the whole team. In order to help organizations analyze and understand whether employees are following the core values, Synergita, one of the leading providers of cloud based employee performance and engagement software, launched 'Core Values Rating', a mobile-app feature to track the health of the work culture.
Shankar Krishnamoorthy, CEO, Synergita, comments, "Organizational values define the work culture. Organizations should track both performance and personality of the employees. We have combined the concept of 360-degree feedback and continuous paradigm for measuring the CORE Values. This will greatly benefit the organizations to nurture employees".
The app feature helps organizations to analyze the behavioral aspects of the employees and concentrate on the customized employee development and engagement programs. With the use of this app, the HR team will be able to arrange orientation program that focuses on specific segments. The feature initially lists the company's core values and peers will be asked to provide feedback either in open or anonymous manner. Other key features include secured and unbiased procedure, it displays a collective view and in addition, it doesn't set limit on the frequency to rate an employee. it will further help the organizations to know more about the behavioral change with the most recent peer feedback. The resulting final rating displays the employee's core values rating, which reflects the employees' value adherence.

Established in 2009, Synergita believes that when organizations remove the hurdles their employees face, and nurture them, an extraordinary culture is developed when employees use their potential to create wonder by delivering excellence overall. Headquartered in Chennai, Synergita advocate the 'Employee First' approach and it strives to bring performance management and employee development closer to the business and its people. It consists of team members from varied backgrounds such as business, HR practitioners, software experts and more.