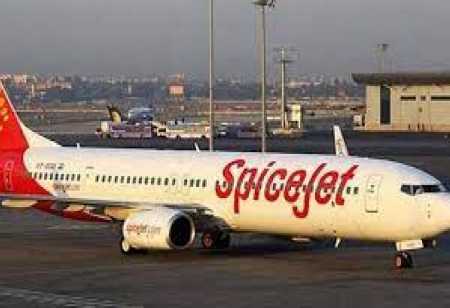 SpiceJet, the low-cost carrier, announced on Monday that its subsidiary SpiceXpress and Logistics will get a USD 100 million investment from a UK-based business. SpiceJet, which is suffering financial difficulties and an insolvency petition from an aircraft lessor, recently spun out SpiceXpress.
In addition, the airline announced last week that it has no plans to file for bankruptcy and will invest USD 50 million to resurrect 25 grounded planes. SpiceXpress will receive a USD 100 million investment from the SRAM & MRAM Group of the United Kingdom. As part of the investment agreement, both parties signed a Memorandum of Understanding (MoU), the airline announced on Monday.
The arrangement also follows a financial restructuring agreement between the carrier and aircraft lessor Carlyle Aviation Partner, in which the latter purchased a part in SpiceXpress for an estimated future valuation of USD 1.5 billion (Rs 12,422 crore).
SpiceJet Chairman and Managing Director Ajay Singh stated that the USD 100 million investment will assist SpiceXpress in expanding and providing a more streamlined and effective service to its clients.
SRAM & MRAM Group has interests in a variety of industries, including agricultural and agro-food products, neural networks, artificial intelligence, hedge fund management, hospitality services and solutions, media and publishing, and others.
So far this month, lessors have sought deregistration of five SpiceJet planes, a development that also comes against the backdrop of crisis-hit rival Go First shuttering operations and going for resolution proceedings under the insolvency law. SpiceJet stock was trading at Rs 30.27, up 2.33 per cent on BSE.