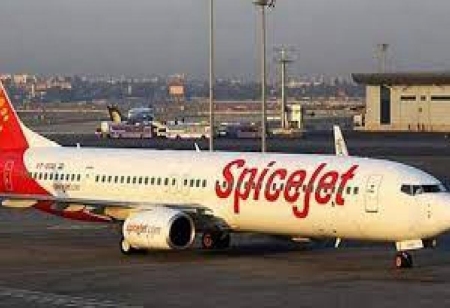 SpiceJet has asked shareholders for permission to sell a 5.91% stake in the low-cost carrier to Carlyle Aviation Partners, the aircraft financing arm of global private equity firm Carlyle Group. The leasing company with the most exposure among other lessors will convert its dues of more than $28 million to equity. The lessors have determined that the airline's equity share is worth Rs 48 per equity share. This is more than the airline's current share price, which is Rs 29 on the stock exchange.
The company will also issue 20% equity shares to promoter Ajay Singh at a price of Rs 10 per share.
This is against the infusion of Rs 500 that Singh is making into the company so that it becomes eligible to access credit under the government's Emergency Credit Line Guarantee Scheme (ECLGS). Currently he owns 59% stake in the company out of which 47% is pledged with banks.
For airlines to fully benefit from the scheme, an equivalent equity infusion from the company's promoters is required. The scheme is capped at 100% of the company's fund-based or non-fund-based loan, or Rs 1,500 crore, whichever is less. Only a maximum of Rs.500 crore is permitted, subject to a proportionate equity contribution by the promoters. The company, which has received approximately Rs 410 crore in ECLGS credit, will be able to receive an additional Rs 206 crore as a result of the infusion.
The two steps are likely to help SpiceJet deleverage its balance sheet and provide SpiceJet with access to new funding at competitive rates that can be used for expansion.