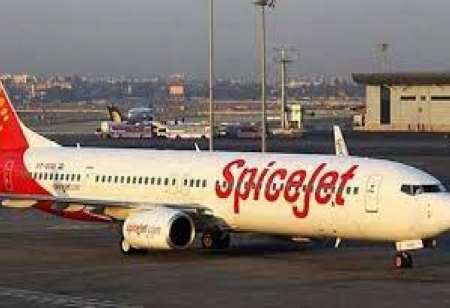 SpiceJet, a no-frills airline, approved the transfer of its cargo business undertaking on a slump sale basis to its subsidiary SpiceXpress and Logistics Pvt Ltd (SXPL) on Monday, according to a BSE filing.
In a meeting with its board of directors today, the domestic airline also stated that it will issue eligible securities to qualified institutional buyers in order to raise fresh capital of up to Rs 2,500 crore. The company has approved a preferential share issue to aircraft lessors at Rs 48 per share.
"The Board of Directors of the Company has agreed to enter into a Business Transfer Agreement with its subsidiary namely SpiceXpress and Logistics Private Limited ("SXPL") for transfer of its cargo business undertaking as a going concern, on slump sale basis," SpiceJet said in its notice.
The cargo business will be "exclusively undertaken by SXPL beginning April 1, 2023 or such other date as may be finalised," according to the company.
SpiceJet's share price increased 3.27 percent on the news, and it was trading at Rs 41 on the BSE at 1 p.m.
It added, "The consideration for said transfer of cargo business undertaking shall be discharged by SXPL by issuance of securities in the combination of equity shares and Compulsorily Convertible Debentures ("CCDs") to the Company for an aggregate amount of Rs 2,555.77 crore."
"As a part of ongoing restructuring with aircraft lessors Carlyle Aviation Partner (or its affiliated entities) and other aircraft lessors, all these CCDs will be transferred to those aircraft lessors who agree to exchange their lease liabilities for an aggregate amount equivalent to total nominal value of such CCDs in accordance with the relevant provisions of applicable laws and receipt of applicable regulatory approvals, as may be required," SpiceJet added.
The no-frills airline also stated that, as part of a proposed restructuring with aircraft lessor Carlyle Aviation Partners (and its affiliated entities), SpiceJet will issue "preferential equity shares to these aircraft lessors in exchange for conversion of their existing lease liabilities in an amount not exceeding US$29.5 million at a price of Rs 48 per equity share or such price."