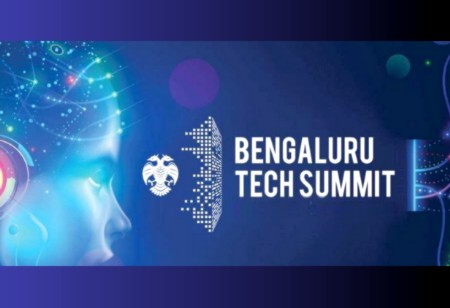 Bengaluru Tech Summit, which was inaugurated on 19th November by PM Modi, received footprint from several nations. Team Sweden too participated at this flagship technology event of the Government of Karnataka, with a country session called 'Sweden India Space Technology Collaboration for a Sustainable Future' to support ongoing and future dialogues between the two countries in the field of space technologies, ground station networks, R&D and innovations.
Today, we're taking another important step by bringing together experts and interested parties who will explore possibilities for further Swedish Indian collaboration on and in space, including commercially!
Sweden and India have an MoU in Space since 1986. The area for collaboration was further mentioned in Sweden-India Joint Action Plan, agreed by Prime Minister Stefan Löfven and Prime Minister Narendra Modi in 2018. This joint action plan highlights collaboration on space research, technology, innovation and applications.
India has recently created National Space Promotion and Authorization Centre (IN-SPACe) to provide a level playing field for private companies to use Indian space infrastructure. This is part of reforms aimed at giving a boost to private sector participation in the entire range of space activities.
Speaking on the occasion, Klas Molin, Ambassador of Sweden to India, said, "It's great to participate in the BTS in Bengaluru, the tech capital of India, home to ISRO and a several Swedish-Indian companies. I am also happy to be addressing a longstanding area of Swedish-Indian cooperation today - space! Today, we're taking another important step by bringing together experts and interested parties who will explore possibilities for further Swedish Indian collaboration on and in space, including commercially!"