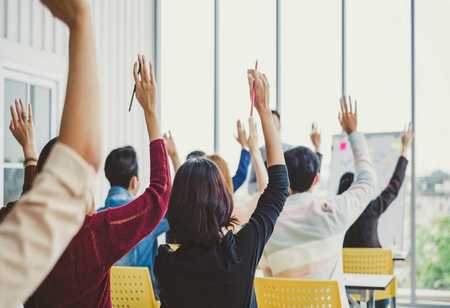 Recently, Tata Institute of Social Sciences (TISS) and Tata ClassEdge (TCE) announced their Teacher Training Partnership. The commencement of the linking is marked by three workshops planned during Aug'21, one each on Mathematics, Interactive Science & Understanding creative writing. These workshops spot the chief phase in a series of workshops collectively planned on 'Reflective Teaching with ICT'. The segments are designed and developed by the faculty of the Centre of Excellence in Teacher Education (CETE), Tata Institute of Social Sciences.
Dr Shalini Barat, Director of TISS praised the team from TISS and TCE for initiating this partnership to train teachers on innovative teaching with ICT.
The CEO of Tata ClassEdge, Mr Milind Shahane, said, "The need for training teachers in the contemporary teaching methods and equipping them with the needed skillsets for blended teaching. Referring to the various online teaching solutions provided by ClassEdge, Tata ClassEdge's commitment to provide 'end to end' solutions to schools and teachers, besides training and empowering teachers through their training wing - ClassEdge Academy."
"The need for integrating ICT in teaching and enabling teachers to become self-reliant and achieving learning outcomes through technology integrated teaching. Both TISS and Tata ClassEdge reiterated their commitment to foster knowledge development among teacher especially in core subjects and work towards teachers' professional development through pedagogical practices and digital integration," said, Prof. Padma Sarangapani, Chairperson of CETE.
Institutions and individuals who are fascinated by these workshops may get the details in the TCE and TISS website or write to ClassEdgeAcademy@tataclassedge.com for details.