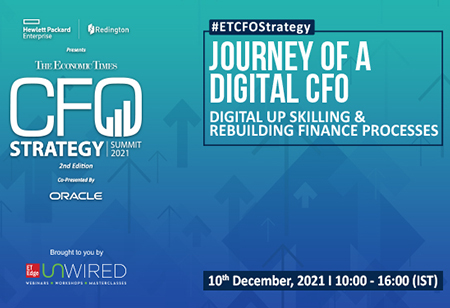 As the Finance function move ahead in the maturity curve by driving complex transformations and bringing in new age capabilities, it has become important for organizations to adapt to the rapidly changing business and market environment.
Talent, technology, investments and new ways of working and revamped operating models are some of the key elements that are driving this transformation in the industry today.
"The CFO and the CEO are the only board members who have sight of, and responsibility for, the whole enterprise," he says. "Today, as transformation initiatives like analytics, big data, new business and new operating models grow in importance, it's time for CFOs to step up and take even more responsibility."
- Dr. Christian Campagna, Managing Director, Accenture Strategy, CFO & Enterprise Value,
The availability of structured data and digital upskilling of the finance function in order to rebuild the processes is the need of the hour. However, research shows that the scale of transformation of the finance function happens at a slow pace which makes it a bigger challenge. In these times, it's important to identify opportunities of transformation.
The Second Edition ET CFO Strategy Summit 2021 is a one day virtual platform, gathering leading Finance experts from the industry. The summit will focus on adopting digital landscapes and rebuilding finance processes, and leading investment challenges and opportunities focusing on growth. Some of the major themes of the sessions will be focused on strategic planning, leveraging digital finance ecosystems, discussing the latest technologies and tools.
Key Discussion Points:
Driving Transformation
Digital Up Skilling
Rebuilding Finance Processes
Industry Focused Innovations
Recognising the future demands of the finance industry
Who will you network with?
Chairman, MDs, CEOs
Government Representatives
Global/ Group CFOs
CSOs, CIOs, CTOs
CA's & CFA
Finance Directors, Treasury Directors, Auditors
Chief Budget Officers, Budget Director
Head Finance, Head Digital and Head Strategy