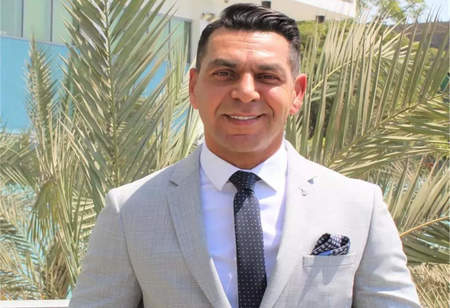 Recently, The Nile Ritz Carlton, a hospitality chain based in Egypt, has announced the appointment of Loay Mamdouh as HR Director. In his new role, Loay will drive the HR metrics for the organisation.
The Company states, "The Nile Ritz Carlton Cairo is proud to announce the appointment of Loay Mamdouh as Director of Human Resources. Loay possesses a wealth of experience in delivering luxury service standards in the hospitality (sector) over various markets including Bahrain, UAE and Egypt, making his expertise a true asset in Egypt's hospitality scene."
Loay has been working with Marriott International for over 14 years and with luxury brands since 2014, where he held the spot of Director of Human Resources in JW Marriott Dubai. Most recently, he was allied with W Dubai, The Palm as HR Director.
At Marriott International, Loay led the HR Discipline with Multi-Property scope for three properties - Courtyard By Marriott & Marriott Executive Apartments; Green Community: and Marriott Executive Apartments, Dubai Creek - UAE.
The Company adds, "In his significant role, Loay will drive the HR metrics, create innovative practices, and design effective human capital strategies to further develop the business. Please join us in welcoming Loay Mamdouh to the Nile Ritz Carlton Cairo! Welcome on board."