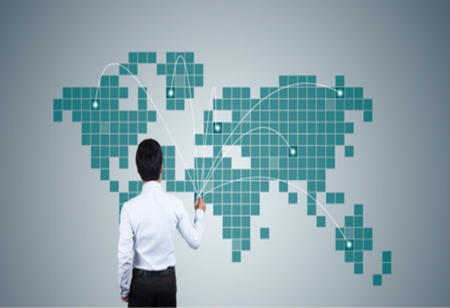 Unicommerce, the e-Commerce focused SaaS platform, has strengthens its foothold in the Middle-East market with setting up operations in Saudi Arabia. With its expansion plan and roadmap set in motion for the middle-east, the company aims to increase its international business and double its contribution to the overall company revenue by next year.
The company last month announced its South-East Asia operations and is constantly growing its customer base in Vietnam and Philippines. Unicommerce recently onboarded companies like Advanced ICT Innovation Group and Safebox in Saudi Arabia and plans to add a lot of other leading brands of the region.
Unicommerce brings along its expertise from the India market, which will enable them to expand and build a strong foothold in the region. Unicommerce platform offers 100+ integrations which include some of the leading global marketplaces, ERP and POS, which allows sellers to seamlessly integrate it with their current system.
Speaking on the expansion, Kapil Makhija, CEO, Unicommerce said "With a strong foothold in India, we are happy to expand further in the Middle-East. The Middle-East region is witnessing a similar growth pattern like India. We understand the nuances and challenges faced by e-commerce companies and e-tailers in an emerging e-commerce market like Saudi Arabia and will provide them with best-in-class software solutions which will enable them to improve business efficiency and help them grow at a much faster pace. Middle-East and South-East Asia are the two important regions for Unicommerce in our international expansion strategy and will be key to our overall growth trajectory in the e-commerce segment. We will be hiring more people in the region to support our growth plans."
Unicommerce is planning to deepen its presence in Middle –East and South-east Asia with almost 300 percent growth in its international customer base. The company is a market leader in e-commerce SaaS platform processing over 20 percent of India's e-Commerce volumes.