Vault Identifies Infosys's InStep as the Best Overall Internship Program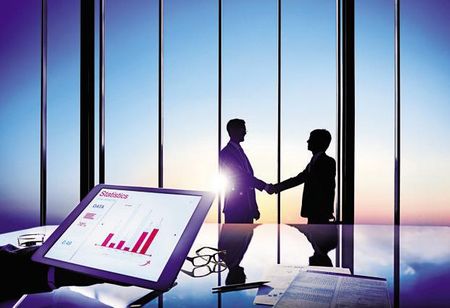 CEO Insights Team
According to Vault.com's latest survey on Top Internships for 2019, InStep, a global internship program conducted by Infosys has been ranked No.1 internship program globally. Additionally, InStep also won the first position in the best consulting internship category, second position in the compensation and benefits category, seventh position in the quality of life and employment prospects category, and tenth position in the career development category.
InStep is a fully paid international internship program that chooses around 140 students from the top 100 universities to work on projects related to business units and business enabling functions. Also, the efficient interns are offered opportunities to work on real-time STEM projects in the major technologies like artificial intelligence (AI), machine learning, big data, cloud computing, data security and Internet of things (IoT).
Speaking on the achievement, Pravin Rao, COO, Infosys, says, "Coinciding with the 20th anniversary of InStep, this recognition validates our continuous effort to nurture an ecosystem that encourages and guides young talent to realize their dreams. Innovation is at the heart of all we do at Infosys and InStep is one of the foremost initiatives that champions endeavor.
The program aims to provide an unparalleled internship experience to students from across geographies and allows them to collaborate with experts from the industry on cutting-edge research projects".

From over 120 internship programs, Vault surveyed more than 13,000 interns and the respondents were asked to rate their experiences in terms of quality of life, full-time employment prospects, compensation & benefits, career development and diversity.

Editors at Vault, commented, "Vault's internship rankings are based on the ratings of actual interns and help students identify the best internship programs. This year, above all other internship programs, Infosys InStep ranked as the best overall internship. Its interns rated the firm's internship program higher, on average, than all other participating internship programs in categories such as career development, employment prospects, and quality of life".

Headquartered at NYC, Vault is one of the most comprehensive resources for employer, university, and internship program rankings, ratings and insights. It is best known for its influential rankings, ratings, and reviews on thousands of top employers and hundreds of internship programs. Vault provides detailed information on nearly 5,000 companies across more than 120 industries. It also publishes numerous employer, career, and interviewing guidebooks on topics such as law, consulting, investment banking, accounting, investment management, private equity, hedge funds, Internet & social media, IT & engineering, energy, healthcare, advertising, and more.