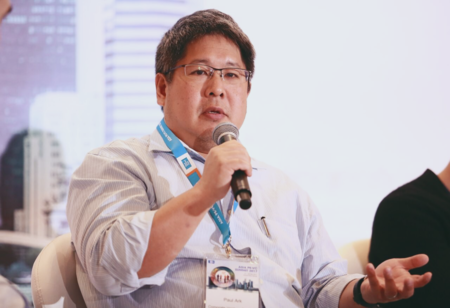 Gobi Partners, a Pan-Asian venture capital firm appoints Paul Ark as Partner and Head of Environmental, Social and Governance (ESG). Before joining Gobi Partners, Ark managed a US$100 million global corporate venture capital fund for Siam Commercial Bank's Digital Ventures group.
In addition to his career in venture capital, Ark worked as an investment banker across Asia and North America for Deutsche Bank and Citigroup, and in retail development roles for multinationals such as Apple, Microsoft, and Thailand's Central Group, leading each retailers' market entry and store roll-out strategy in Mainland China.
Thomas G. Tsao, Co-founder of Gobi Partners states, "As an ESG advisor with Gobi for a year, Paul's invaluable input and industry know-how have helped us refine our ESG processes, both in-house and within our ever-expanding stable of portfolio companies. Paul's addition to the ESG team solidifies our commitment to keep sustainability at the heart of our investments and operations."
As a partner, Paul will be focusing on implementing and strengthening ESG practices both within the company as well as among its portfolio companies, and advising Gobi's ecosystem partners and stakeholders on ESG awareness and education.
Paul will spearhead quality deal flow for future funds, leveraging on his years of experience investing in the region, particularly in Thailand's vibrant startup ecosystem.
Excited about his new role, Paul say, "As one of the most active startup investors across Asia, Gobi Partners has the platform, resources, and expertise to become a leading advocate for sustainability and ESG, which are paramount issues and opportunities in the 21st century. I'm excited to be working with Gobi and its ESG Committee to spearhead this transformational journey for the venture capital industry and Asia's startup ecosystems."