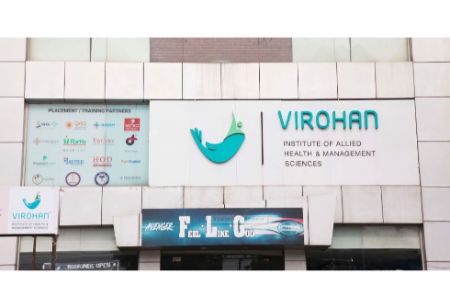 Technology-based training Institute, Virohan takes its one-of-a-kind, gamified, easy-to-understand, Blended Learning teaching method to Pune to enable students to become healthcare professionals such as OT technicians, Medical Lab technicians and healthcare administrators.
Virohan claims to be one of the only Training Institute to offer Industry Demand Driven Training, where the curriculum provides only what is relevant and needed for on-the-job. Virohan's Blended Learning teaching method is unique where training is provided through videos, class activities with real time quizzes and results. This has helped Virohan to increase pass percentage to over 90 percent of students PAN India and minimize drop-out rates to below seven percent of students compared to an industry average of 35-40 percent.
Virohan has trained over 5,000 students till date and has achieved ~85 percent students on job. It has seven centres across Delhi, Haryana, Chattisgarh, UP and Maharashtra and intends to expand to 160 in the medium term. Virohan has been recognized for its work by the Google Accelerator and Amazon Accelerator and recently been awarded the India Achiever's Forum Award 2020 among others.
Virohan is partners with GE Healthcare, Indian Medical Association and 650+ hospitals to identify the specific training needs for paramedics and ensure the content is industry relevant. All of Virohan's courses include internships at hospitals for hands-on practice of the skills acquired beyond technical know-how.
Kunaal Dudeja, CEO & Co-Founder, Virohan, states, "Virohan's vision is to educate over a million students by 2025, through its engaging and effective blended learning platform. We are very excited to be expanding to Pune, which is known for being the Education Hub of India".