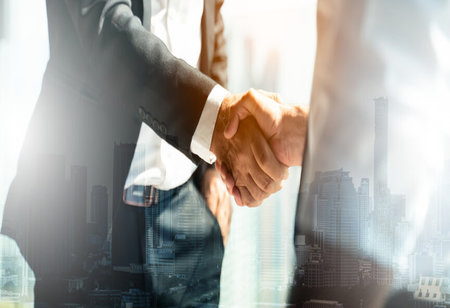 Recently, Welspun Group has joined with NASSCOM for its FutureSkills Prime platform, a skilling programme intensive on developing technologies, powered by a partnership amid the Ministry of Electronics and Information Technology, the Government of India, NASSCOM, and the IT industry.

The course has an inclusive variety of developments providing essential digital effortlessness as well as those looking for upskilling to develop complex projects in their workplace. FutureSkills Prime purposes to democratize digital assistance and make India even more attractive to global companies for their engineering and R&D work.
"The manufacturing space is witnessing augmented digital transformation. It is important for employees to re-skill and up-skill themselves to keep pace with the tech and digital advancement and use their skills to further the growth and development of the sector as a whole," states, Cherian Thomas, President and CEO, Advanced Textiles, Welspun Group.
Cherian adds, "There are common ground considerations for any sector in the run-up to the digital transformation journey, having thought leadership around laying out the digital road map, the choice of digitalization solutions and partners, Data Security and IP Management and making people digital-ready."
"Welspun Group firmly believes in the strong link between a robust talent strategy and business outcome. The focus is to create a pool of employees who are ready for the Future Workplace. As a global conglomerate, the company has constantly invested in technology. Even with the ongoing pandemic, the company grabbed the opportunity to accelerate digital skilling," said, Bidisha Banerjee, Senior Vice President, Learning, Culture & Employer Branding, Welspun Group.

Bidisha added, "This collaboration with NASSCOM has helped in upskilling and thereby fulfilling the demand in the accelerated pace of digitization. The FutureSkills Prime programme will enable employees to upskill themselves with government-approved certifications. With such talent strategies in place, we strongly feel it will propel our businesses and will help us build a skilled and future-ready workforce."

"At FutureSkills Prime, the fact that technology has already become sector agnostic has been the driver for our skilling initiative. Equipping the workforce across sectors and industries in emerging tech is the fuel required to march ahead towards a digital future," said Kirti Seth, CEO (Interim), SSC NASSCOM.
Kirti adds, "This collaboration with Welspun is evidence of how emerging technologies like Robotics and IoT etc. are transforming the digital talent landscape and workforce requirements of core sectors like Manufacturing. In fact, it is in these sectors that true transformation of products, processes and consumption will happen. FutureSkills Prime is both excited and proud to become Welspun's partner in the digital upskilling journey of its employees. This initiative and collaboration are a starting point towards an upskilling revolution in the country leading to India's road to being skilled for the future and a digital talent nation."
A $2.7 billion inventiveness, Welspun Group is a multinational with businesses in Line Pipes, Home Textiles, Infrastructure, Warehousing, Oil & Gas, Advanced Textiles and Floorings. The Group has a foothold in over 50 countries with 26,000 employees.