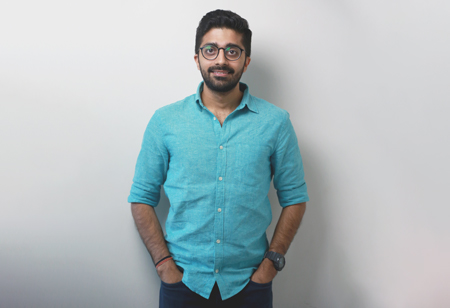 Akshay Gurnani, Co-Founder & CEO, Schbang, 0
Akshay is an experienced business professional with over 13 years of experience across diverse organizational functions. Prior to co-founding Schbang in 2015, he has handled key roles at FoxyMoron and TresVista Financial Services. Additionally, he has also incepted a photography services firm named Baby Boom Photography in 2018 and is an active angel investor today.

In a recent conversation with CEO Insights, Akshay shared his insights on today's marketing scenario and ways in which organizations can become more customer-centric. Below are the excerpts of the exclusive interview –
How should organizations leverage AI to enhance the impact of their digital marketing campaigns?
Artificial Intelligence is the new buzzword in our industry and is dominating every aspect of the digital marketing function. Since digital marketing is completely built online and AI too rests on the same digital space, we are witnessing a lot of insights coming in from AI not only over short & long-form content using ChatGPT, but also for image-building content. Platforms like Midjourney and Dall-E are enabling us to create content at a larger scale in a shorter timeframe at a cheaper price. Also, each of these platforms is built on Generative AI as a technology, making them very creative and engaging for the customers. This way, AI is completely disrupting the way content is being created in recent times by sparing us mundane tasks and enabling us to focus on other critical aspects of the brand-building process. However, it is important for companies to provide the necessary technical training to their employees to leverage modern-day technologies with ease and reap maximum benefits. Most importantly, companies should give their employees the freedom to learn by experimenting with technologies like AI without any fear of failure.
Throw some light on the key challenges businesses face in becoming customer-centric.
The biggest challenge for an organization while becoming customer-centric is the lack of passion and obsession with the consumers among today's young workforce. The best marketing campaign is one that is developed with a clear understanding of customer preferences and pain points. If a marketer who is writing a script or developing content for a marketing campaign does not have a proper understanding of what the customer wants, he/she will not be able to effectively formulate marketing strategies and campaigns.
Suggest ways for businesses to offer personalized marketing content while respecting customer privacy concerns.
Today's consumers expect personalization at every step of their journey with the brand. Customers are already inundated with huge quantum of marketing content that
is being served to them across platforms, with some being irrelevant to their choices, lifestyle or buying patterns. As a result, the attention span of customers has decreased considerably, thus resulting in a heightened demand for hyper-personalization of all marketing content across all channels and mediums. However, it is paramount for any marketer to obtain prior consent from the customer before gathering data on their past buying patterns/preferences and offering personalized marketing content to them, on the medium/channel of their choice. This approach also enhances the purchase rate for brands and also enables them track the performance of their marketing efforts.
What are some of the most effective tools for brands to measure their customer-centricity and success of their digital marketing campaigns?
Google Analytics has been of the most commonly used tool for marketers to measure the impact of their marketing campaigns across different channels. We also use marketing automation platforms such as Salesforce, HubSpot and Marketo that can effectively track leads, conversion rates and customer journeys to measure ROI across different touchpoints. Also, CRM systems such as Zoho enable marketers to track customer interactions both on and off the website. Email marketing tools such as MailChimp not only enables marketers to send out emails to a large audience, but also helps them track various parameters such as open rates, conversion rate, click-through rates and many others. All of these tools together give us a bird's eye view of the entire customer journeys.
The biggest challenge for an organization while becoming customer-centric is the lack of passion and obsession towards the consumers among today's young workforce.
On the other hand, two of the most important tracking metrics to measure the customer-centricity of any business are its CSAT score (customer satisfaction) and NPS (net promoter score). These two metrics give the company a clear idea of how likely it is for a customer to give positive feedback towards the brand. Also, the Customer LTV (lifetime value) which indicates the rate of repeat purchases of each customer. Lastly, Online Reputation Management tools help the brands to get to know whether customers are talking positively or negatively on the internet.
How should businesses integrate digital marketing channels to create a seamless and consistent customer experience?
The first step towards creating a seamless customer experience is to have a clear understanding of various consumer dynamics such as their preferences, pain points, expectations and many others. Post that, they should create consumer personas by grouping each customer distinctively based on their personalities. Then, companies need to have a constant connect with their consumers through consistent content creation, branding and maintaining a unified communication across all mediums.