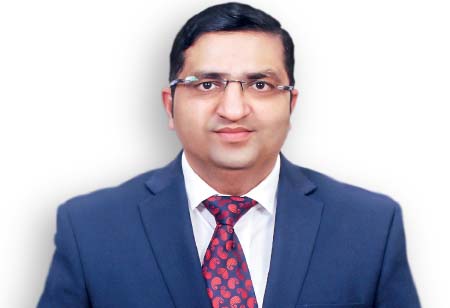 Girish Joshi, Vice President - Digital, Ascendion, 0
The outlook for 2023 is largely predictable due to the turbulent. Environment and macro-economic challenges, which includes:
•Slowdown and tightening of economic activities are likely to continue during 2023.
•Recessionary uncertainty and fear that will continue till 2023.
•Inflation is running at peak and unlikely to settle in next 12-18 months.
•The global supply chain will remain disrupted amid uncertainty around ongoing Ukraine and Russia war.
•Fragmentation of world economy.
As per IMF, Global growth forecast to slow from 6.0 percent in 2021 to 3.2 percent in 2022 and 2.7 percent in 2023.
The contraction of global economy has already stated. The next logical step for any government is to fix its economy first. The year 2023 will be year of repair and restore. The monetary policy changes and interest rate adjustments measures of government might marginally tame the inflation in mid-term but it is unlikely to bring acceleration in economy. Majority of businesses and industries are likely to go conservative when it comes to spend, risk management and profitability management.
The IT Industry to Grow Further During 2023
Worldwide IT spending is projected to be $ 4.6 trillion in 2023, an increase of 5.1 percent from 2022, according to the latest forecast by Gartner. The demand for IT in 2023 is expected to be very strong as enterprises push forward with digital business initiatives in response to economic turmoil.
One must be wondering if the major industry outputs are expected to shrink by average 15-20 percent in year 2023, how come the global IT industry spend can grow at 5.1 percent? Well, the simple reason is in last two years post COVID every company and industry have already realized the value of digital and there are no doubts of not funding it or ignoring it. The question is not about not doing digital rather how to fund the digital projects. Most of the digital projects are likely to get funded through the freezing of investment on non-strategic projects and closure of the non-strategic initiatives during 2023.
Key Priorities for IT Industry Players During 2023
1.Cloud Initiatives
will get further momentum during 2023. It will serve dual purpose of business agility and cost rationalization for organizations. The discretionary spend will either vanish or will string to skeleton mode during first half of 2023.
2.Artificial Intelligence (AI) Initiatives
are likely to grow during 2023 to target new products, pricing optimization,
channel efficiency, promotional effectiveness and new customer targeting in the recessionary environment. Most of AI projects will be centered around monetization of data themes. However, the ticket or deal size of AI initiatives is expected to be small to moderate in size.
3.Automation Theme
will pick up the steam once gain during 2023 which is good news for the vendors operating in this space. The RPA or Hyperautomation projects will get further ammunition during 2023
While digital cannot address or reverse the macro-economic challenges, it can definitely bring agility, momentum and push the growth agenda for every business in every industry
4.Customer Engagement and Servicing
driven initiatives using platform re/engineering and modern architecture or architecture are likely be the only exception that will get fresh funding amid the uncertain environment.
5.Cybersecurity
will automatically get attention due to higher Cloud adoption.
Cloud, Artificial intelligence, Platform Engineering, Automation, and Cybersecurity are going be the five technology focus pillars for majority of the companies during 2023.
Attritions, Higher Wages and Skill Shortage Trends Likely to Remain Same
The cost optimization will give further push to outsourcing during 2023 due to cost pressure which is good news for IT vendors. The Europe will be impacted the most due to economic volatility and geo-political conditions, is likely to explore outsourcing routes most than other economies.
The cost of growing labor will continue to daunt the IT players during 2023 as well, the higher attrition trends will more or less remain the same. The shortage of in-demand skills across the IT industry will remain a challenge during 2023.
For IT industry players, the technology themes focus areas and challenges for 2023 are not very different from this year. In a way, it is the good news as IT companies need not change their course and strategy dramatically even during the turmoil conditions. Strategic execution is going to be the differentiator as well as a competitive advantage for majority of IT companies during 2023.
Conclusion
Digital will continue to drive the IT industry agenda for year 2023. Companies must holistically assess their weakness and strengthen their digital and governance capabilities. Cloud, Artificial intelligence, Platform Engineering, Automation, and Cybersecurity will drive the agenda for many CXOs globally. Strategic execution becomes very critical in an uncertain environment where the attrition, inflation, skill shortage, higher wages and shrinking demand are inevitable.
While digital cannot address or reverse the macro-economic challenges, it can definitely bring agility, momentum and push the growth agenda for every business in every industry. It is perfect time for companies to go digital with all its muscles and energies. Long live Digital!