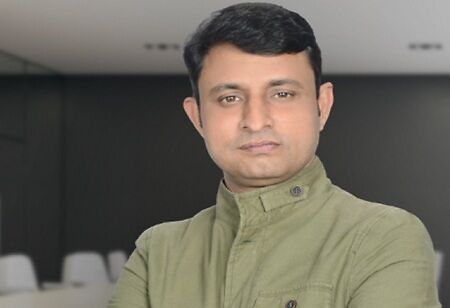 Mohit Kaushal, Founder and CEO, YouForrte, 0
Today, technology and digital platforms have become a fundamental tool for basic functioning across industries including the media sector. According to the Monitoring and Evaluation Industry, India's media and entertainment (M&E) sector is predicted to employ as many as eight million people by 2025.The consumption of entertainment is rising notably within a short span of time, due to virtual events and concerts, online gaming, free entertainment subscriptions and blockbuster movies being released on new age streaming platforms.
The Indian M&E industry is turning highly competitive each day with the emergence of the digitally as well as socially active talent pool who possess the perfect amalgamation of the required competencies preferred by the recruiters across platforms. There has been an expansion of jobs in the sector across encouraging people to explore diverse job opportunities in the industry. These jobs are distinctly growth oriented and have led to increasing demand for contemporary media professionals who can leverage the best from the digital and physical world.
Format of OTT
OTT (over-the-top) is the productized practice of streaming content to customers directly over the web. As long as one has access to a stable internet connection, either locally or through a mobile network, they can access complete service at their leisure. With cinema halls shutting and social distancing being the new norm, the time spent on entertainment consumption at home has increased. With ongoing advancements in technology like AI and ML assisting companies to predict consumer behavior and preferences, have led to the increased focus on personalized and adaptive content. However, it has gained popularity as a source of entertainment especially during the lockdown as the format and convenience outshines other popular recreational activities.
With the increasing demand for content across platforms, one can work as a content creator, mobile application developer, digital influencer, or event technology expert.
Market of OTT
Due to the pandemic, the entertainment and media industry in India is expected to grow, aided by segments such as OTT, internet advertising, video games, e-sports, and music and podcasts. India's OTT market continues to be one of the fastest-growing markets in the world. According to Market and Research.com, the Indian OTT Video Services Market is forecast to reach $ 5.12 billion by 2026 at a CAGR of 29.52 percent by FY2026. Along with increasing customer acquisition during the pandemic, OTT players are compelled to innovate by offering seamless experiences.
In catering to the new era for content, the Indian media and entertainment industry should offer a platform to learn, grow, pursue passion and build a promising career
Job Opportunities
Ever since the pandemic, not only organizational operations are undergoing transformations, but the hiring market is also experiencing disruptions at various levels. However, digital literacy seems to be the key demand while recruiting resources, especially in the media and entertainment industry. The Indian media and entertainment industry being an extensive technology-backed and skill proficient sector has extensive growth avenues. Be it tech-based jobs such as audio-visual or sound technician, a camera operator, graphic designer or skill- based opportunities such as content creator, makeup artist, emcee, publicist, writer, and this sector offers room for diversification.
Over-the-top media services have been with us for over years, but they clearly found room to grow in the current prevailing time. Increasing diversification and competition suggest that the market is healthy and growing, however, many opportunities remain untapped. In catering to the new era for content, the Indian media and entertainment industry should offer a platform to learn, grow, pursue passion and build a promising career.