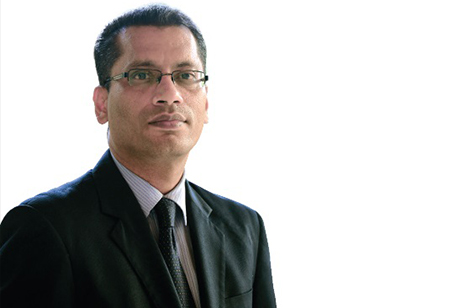 Srinivasan M, Corporate IT Head, The Leela Palaces & Resorts
Srinivasan is a very calm & focused professional having an ability to complete tasks with limited inputs.
Earlier, POS was used for guest billing and payment collection only. Recently, POS is being used as potential tool, as it has an inbuilt business intelligence or integrations with business intelligence tools to find out all required information.
Few of the critical information that can be found using business intelligence tools are:
1. What time of the day the business is at its peak and what time of the day business is low?
2. Which are the items selling on what intervals?
With regards to report, earlier, we used to refer multiple reports which were regularly monitored by food & beverage controllers and finance heads to find-out menu engineering. For instance, items that have low cost high selling, high cost low selling and others. Now, POS has either integrated with or builtin business intelligence functionality, which provides us above report with one click.
POS systems have now the option to control centrally and we can easily find-out, at what time the sale is low and generate an instant discount across the locations automatically based on the thresholds that is setup in the system.
Earlier, we used to get ADHOC information and it was almost impossible to pull-out from the system. With new age POS systems, it is possible to pull-out the information at any given point of time.
For instance:
1. How does my coffee shop food revenue look for the Wednesday's lunch time in the month of July?
2. Whether the business will be affected in coming months? (Business Forecast)
3. How is the business affected if there is an IPL match at Mumbai?
4. What sells more when the temperature touches 40 degrees?
Another advantage is that the new age POS systems capture guest information along with their preferences like preferred seat, meal type, personal details and many others. It is very beneficial for us to retain our customers and increase guest satisfaction. Another highlight which
I would like to mention is digitalization of F&B menu items. Now, guests are able to know well in advance about the dishes and understand the preparation as well before placing the order. This is especially helpful for guests who are really health conscious and avoid high calories items. With the use of handheld systems, order taking process is much easier for the restaurant team members.
Gone are the days of carrying-out different menu cards for food & beverage items. Now, we can just present a digitalized menu that has section on food as well beverages for the guest to choose from. Digital menu looks more elegant, and at the same time, saves the environment by cutting-down the number of preprinted papers which were used earlier for printing menu items. When the hotels are situated far away from airport, guests can now view the signature dishes of respective hotel and place the order using digital menu before they reaching the hotel premises. This way, as soon guest reaches their room their meal is ready and they do not have to wait for the order to arrive.
Guests can now view the signature dishes of respective hotel and place the order using digital menu before they reaching the hotel premises
I have also seen that kitchen display systems are getting popular as well. There is no need for kitchen order taking print hardware that prints order for each kitchen. With the use of KDS systems, chefs now can look at live screens and start making the order. Also, with the assistance of KDS systems, it is very much possible to serve course wise meals. These live systems inform what time the order was placed and the maximum time it takes to serve the order to the guest. At the end of the day, using KDS systems, reports can be extracted to figure out which dish took longer period vis-à-vis which item took the least amount of time.
New age POS systems have the capability to calculate inventories that each restaurant has. This will be the opening stock minus the items sold for that day to arrive at closing stocks. This way, stocks are maintained without too much of manual interventions. New technologies also allow POS to integrate with payment gateway systems, and guests do not have to worry about the payment security front. Service providers are integrating payment gateway with POS systems to make the payment process much simpler.
Using third party systems, we can now integrate POS with guest feedback systems too. We can send feedback link to guests to share their experience once they have dined in the restaurant. These feedbacks are then reviewed internally by top management and action wherever required is taken. With the help of feedback systems, hotels are able to make more loyal customers and increase the revenue.