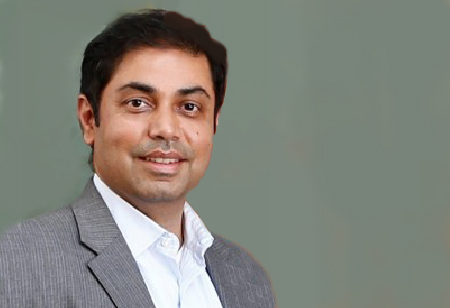 Chinar Deshpande,Group CTO, Ampersand Group, 0
Chief Technology Officers in traditional brick-and-mortar companies are the most sought after individuals for bringing disruptive innovations in prevalent business models or introducing new competitive advantages for companies to combat market forces and intensify competition. On the contrary, a typical CTO of a new age company today is either a co-founder or a most coveted resource. Also, these businesses emerge in the cloud by either being a cloud-first or mobile first business models. Their digital native model makes the role of CTO a lifeline of the business and its future growth or success.
But today's CTOs are a product of the last couple of decades' accelerated evolution of technology and its role in transforming the global economy. In the late 80s and early 90s, a CTO role did not even exist. At best in matured and forward-thinking companies, EDP (Electronic Data Processing) department had assumed a permanent existence. But that's just about what they were. A department managing the evolving needs of computerization of the business. More emphasis was on the IT infrastructure and managing servers, networks and data centric operations. As the software industry evolved and GUI-based business solutions started hitting the market, the inflection point came in the role of IT function and hence the role of professionals leading them.
There came of point wherein complex high-end enterprise applications (ERPs like SAP, Oracle etc) became the need of the hour, without which large-scale operations became impossible to run. Many established giants in old-economy businesses went belly up as they either did not adopt the new-age technology or were unable to successfully adopt it. This was the turning point in the IT industry and in the roles of IT leaders. Businesses realized the significance of CTOs/CIOs in managing the change, adopting technology and in sustaining it on an ongoing basis (in terms of end-user support, training, bug fixes, enhancements and more). IT leaders assumed a key role in becoming the change management gurus.
As the technology evolution further accelerated and internet became an all-pervasive platform for information exchange and global connectivity, the CTO role started morphing further and need for building complex solutions became critical, requiring interconnected application ecosystem and seamless data flows between legacy applications and newer solutions created for web platform. CTOs became the solution architects and the orchestrators of creating a symphony of variety of technologies working harmoniously. The boundaries of IT infrastructure, devices and software applications quickly started eroding and CTOs were faced with a challenge of extinction unless they upgraded themselves and become omnipotent tech gurus.
The new ways of professional engagement encouraged the conceptualization of newer business models and tech innovation has become an eminent need for companies to survive and thrive
This was also the period wherein, the distinction between a role of a CIO and that of a CTO started becoming deliberately visible. CIOs were increasingly becoming business leaders and focusing more on strategy and collaboration with variety of IT service providers. Whereas the CTOs were expected to lead the technology upgrades, researching newer concepts and bringing innovation.
Fast forward to the current situation, as mentioned earlier, we are in the era of technology driven businesses that are bringing the societal changes and disruption in the global economy and CTOs have now started becoming the originators of the ideas or co-creators of new platforms that are bringing humanities together.
A great leveler of inequality came about during the COVID pandemic when remote working brought the disconnected world together and online real-time collaboration became the basic expectations of all industries including but not limited to healthcare, education, e-commerce to name a few. The new ways of professional engagement encouraged the conceptualization of newer business models and tech innovation has become an eminent need for companies to survive and thrive.