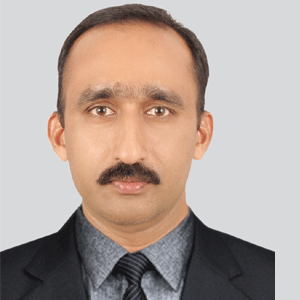 Manoj M S, Managing Director
Indistinct changes in the climate conditions coupled with the surging pollution levels emphasize more on one of the most essential solutions –'Renewable Energy', that can curb these catastrophes to a great extent. But most of the entrepreneurs plunge into this sector solely admired by the promotional activities of the Government with no grasp about either the sector or the evolving market potential. This was not the case for Soura Natural Energy Solutions India Pvt. Ltd. which was enriched with sector-specific experiences in leadership and driving the business with vision and passion. Entrenched in the industry in 2013 by a group of entrepreneurs, Soura breathes the vision of providing world class services and affordable renewable energy solutions to every customer by relentlessly endeavouring to maintain excellence in components, installation and customer service.
Moreover, this ISO 9001:2008 certified firm ensures the 'on-time' and 'on-budget' construction and delivery of solar power plants which are further optimized to deliver superior output. With humble beginnings that include integrating residential solar plants, Soura has relished an eventful and satisfying journey so far with the completion of on-grid & off-grid solar projects up to 7.5 MW and also deals with ongoing solar projects up to a capacity of 3.5 MW. Since 2014, Manoj M S (Managing Director) has been handholding Soura in all its activities in the renewable energy space as a part of India's journey towards clean energy drive. Peruse the snippets of an exclusive conversation of Manoj with CEO Insights to comprehend the firm's services, business processes and future plans.
Kindly enumerate the services in your portfolio and your avenues to address the other niche markets in the solar industry.
With an aim to generate energy for the future, our firm deals with the design, supply, installation, commissioning, operation and maintenance of renewable
energy systems, especially solar power an open access solar project in Kerala. solutions in tune with the highest global standards. Being photovoltaic system integrators, our team specifically engages in the design, development, planning, installation, commissioning and operating a fleet of photovoltaic plants that include domestic, commercial, utility-scale and industrial. In fact, our firm silhouettes as the first EPC to execute an open access solar project in Kerala.

"With an aim to generate energy for the future, our firm deals with the design, supply, installation, commissioning, operation and maintenance of renewable energy systems"

Besides this portfolio, we identify niche markets, for instance, critical component manufacturing, RESCO model business, independent power projects, floating solar PV and many others as growth drivers and invest our time, money and infrastructure in them accordingly. Consolidating the aforementioned sectors, our modified business plan comprises of SBUs with each vertical being adequately reinforced with manpower, infrastructure and other resources and its revenue assessed as per the market potential and our level of focus. Clearly to accommodate 100 GW of generated power, the present renewable energy ecosystem ought to be enhanced with proper business models & energy markets, and the right regulatory & policy framework.

How do you frame the strategies for business processes and accordingly coordinate each function in the firm?
To review, monitor and control our preformed goals, we organize review meetings at the highest level wherein our Executive Committee (comprising of all the directors & SBU heads)analyze sales, revenue, profitability, work in progress, market factors, regulatory environment and other factors. Eventually, they frame segment-wise strategy for future business processes with respect to each department. Moreover, our business process is monitored and controlled by a customized Lead Management System which indeed integrates all the functions within the unit.

Could you delineate the mainstays of your firm that help it in reaching the apex?
Equipped with a team of 36 members, our firm also has an exclusive EPC execution team with 100+ man year experience. As we
deeply value the presence of human resources in our business, we are planning to raise our strength to 60 by the end of this year. Besides, we own 120 dealership outlets across Kerala and recently created a logistical hub for solar components to bolster the trading business line at our Koratty office by associating with leading manufacturers and importers. Not just by REC, KEL & KSIE in Kerala, our firm is also empanelled in the nodal agencies of Jharkhand, Chandigarh and Bihar like SECI, NSIC, JREDA and others. To illustrate, Soura is the only agency entrusted by SECI for implementation of their grid connected rooftop solar program in Kerala.

How do you adopt the emerging technological changes within your projects? Kindly explain your future goals?
With great insights on the significance of technology adoption in resource optimization, we have associated with India's largest floating solar project of 500 kW at Banasura Sagar Dam, Kerala and also rejoiced a breakthrough entry in piped gas line sector.

Witnessing a compounded annual growth rate of 79 percent over five years, our major long-term goals are to achieve CAGR at 150 percent for the next five years with an operational revenue of 15 percent as well as an overall revenue of Rs.3,000 crore by next ten years. Also, we have medium-term goals of creating value proposition for customers through various models up to 100 MW.

Key Management:
Manoj M S, Managing Director
Holding 12 years of experience in Channel & Institutional Sales, Manoj outclasses as the linchpin of Soura Natural Energy Solutions who manages the availability of affordable renewable energy solutions to each customer across the globe.

Office: Thrissur (HQ)

Branch Office: Ranchi (Jharkhand), Mumbai (Maharashtra), and Malappuram & Kanhangad (Kerala)

Offerings:

• EPC Turnkey
• R&D
• Design
• Installation & Commissioning
• AMC
• Consulting
• Training
• Financial Assistance