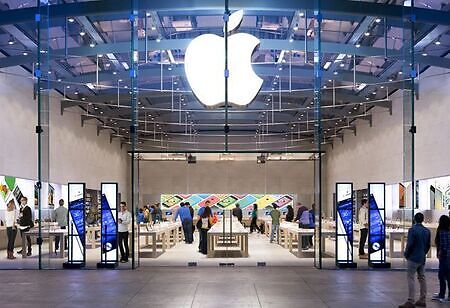 In the five-minute video, Mother Nature interrogates Apple executives about the company's environmental goals and the advancements it has made. What should have been a boring Powerpoint (or Keynote) presentation was instead transformed into an amusing part that was much more likely to keep viewers interested. The script is clever, and the execution is a confident piece of branding and filmmaking.
In a recently released commercial, Apple reiterates its dedication to sustainability and carbon neutrality in a contentious conversation with 'Mother Nature'. The movie announces Apple's release of the iPhone 15 and reaffirms its goal of having 'net zero climate impact' by 2030. Actress Octavia Spencer plays Mother Nature in the commercial, which also features Apple CEO Tim Cook.
The Fall iPhone and Apple Watch event was centered on sustainability, according to Apple. It is crucial to take a minute to consider the actions Apple is taking to reach this objective. The launch of Apple's first carbon-neutral goods marks a significant turning point in a journey that began more than ten years ago and has involved significant innovation and work across its worldwide supply chain. The skit received mixed reactions from the internet with some applauding it while others criticised it. Each Apple employee spoke about what the company has done for the world over the years. There are four key points to remember:
Switching to Eco-Friendly Materials
Apple is currently working to stop using plastic to package its goods. The business has committed to using 100 percent recycled aluminum in products like MacBook, Apple TV, and all Apple Watch models, and this goal is expected to be met by the end of 2024. The company has stopped utilizing genuine leather to make iPhone cases. Additionally, the company unveiled the Apple Watch, which uses more than 30 percent recycled materials and is Apple's first carbon-neutral product.
Powering up through Clean Energy
Apple's offices, retail locations, and data storage facilities all use electricity that is 100 percent clean and produced using solar and wind energy. Particularly at the Apple headquarters, which is currently Carbon Neutral. a collection of techniques that use clean energy and don't release greenhouse emissions. Additionally, there is a feature on the iPhone called Charging using clean energy. It's a unique function that was included in iOS 16.1. By using this feature, you may determine whether the electricity you use to charge your phone is generated using green energy or not.
Maritime Transport
Apple and other large tech companies don't ship their goods through plane. Due to the fact that the company decides to use maritime transportation. This is to ensure that Apple can deliver items by water, which releases less carbon dioxide into the atmosphere than air.
Returning Profits to Nature
Apple has contributed to funding numerous initiatives worldwide to protect trees, plants, and soil. It involves more than just planting trees. Because reforestation is what the corporation is doing For instance, the mangrove restoration effort in Colombia and the Paraguayan forest in Brazil. Or creating a forest on Kenya's Grassland.
Expected to Reduce Over Demand in Leather
For instance, the battery in the Apple Watch Series Nine is made entirely of recycled cobalt, gold, tungsten, copper, and aluminum. The sport loop watch band has also been updated and now contains 82 percent recycled yarn. Given Apple's considerable market sway, other companies are likely to imitate its decision to give up leather. Although leather might not disappear suddenly, Apple's decision is anticipated to lower demand for leather generally.
USB-C Port: Yay or Nay?
It is true that Apple is moving in the right direction toward a greener world. There is a small tie down, though. The company also made the decision to switch to USB-C connections, which has received mixed reviews.
Even though some view it as a beneficial and cost-effective move, it is significantly contributing to the e-waste problem as many are unaware of proper charger disposal.
While new laws require USB-C connectors on mobile devices, the more pressing issue is whether consumers know how to properly dispose of used charging cables. A fast expanding global concern is e-waste.
Of course, Apple might counter that maintaining Lightning is actually more environmentally responsible, much like when it decided to remove the charger from the box on the grounds that everyone already had a charger. Apple later produced Lightning-to-USB-C cables and packaged them with the iPhone. This required some customers to purchase new chargers. iPhone customers may now use dongles to convert their Lightning cables to USB-C ones. However, the majority of iPhone users likely already have USB-C connectors from other devices.
It's better to hope that Apple will continue to provide comparable improvements in the years to come since it has in recent years. Apple solely discusses its efforts to rescue the earth in these segments. work that would encourage or compel rivals to take similar action. These changes so greatly benefit Apple.
What the Others are Doing
Google and Microsoft both have the same 2030 carbon-neutrality goal as Apple. By cutting its own emissions by 22 percent and those of its suppliers and clients by 0.5 percent, Microsoft has already made progress. Additionally, they have created programs like the Microsoft Cloud for Sustainability to cut emissions, increase access to water, and reduce waste, and they intend to use only renewable energy sources by the year 2025. By integrating green software concepts, Microsoft is actively addressing the environmental impact of generative AI models and data centers.
Google is dedicated to sustainability as well, and by 2030, it hopes to completely rely on carbon-free energy and have no emissions at all. They use renewable energy to match their electricity consumption, broaden clean energy initiatives to outside data centers, and employ AI for sustainability, such as flood prediction with Flood Hub. Google's flagship products, such as Maps, encourage environmentally responsible travel to lower carbon emissions. To preserve water and run their company more effectively, they also put an emphasis on sustainable campuses and watershed initiatives.