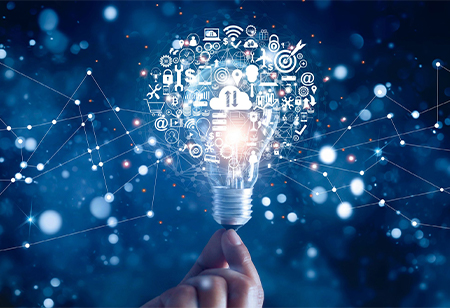 For many people, becoming a successful first-generation entrepreneur is a dream. However, some will be lucky enough to have a family business; handfuls even take those businesses to new dimensions. But which of them is a bigger success? Name recognition, innovation, and market share are just a few qualities that set a good business apart from the great ones. However, companies must maintain a sustainable and reliable competitive advantage to stay successful in business. Let's look at some brands that redefined success in the past decade.
Nykaa
Ten years after businesswoman Falguni Nayar established Nykaa with the intention of motivating Indian women, it has grown to become one of the country's most well-known cosmetics and lifestyle companies. The November IPO garnered $700 million at a $13 billion value, making CEO Nayar the richest self-made businesswoman in India. Nearly 10 million customers shop there. In the nine months leading up to December, expansion and marketing caused a 23 percent decline in net profits, although revenue increased by 65 percent to $376 million.
The organization has put in place a number of procedures and strategies to ensure the legitimacy of the goods offered on the platform and promote trust among its customers and brands. Cosmetics and personal care product sales are generally inventory driven. It guarantees that the items buyers buy are genuine, which is important to users of such products. Additionally, the company occasionally conducts quality checks at its warehouses on its cosmetics and personal care products. It oversees a marketplace for the fashion offering and makes sure that only authorized resellers are accepted as merchants. In an effort to uphold its promise to authenticity, the company has developed systems for monitoring and responding to customer concerns.
Parle
The Chauhan family of Vile Parle, Mumbai, founded the Parle Products company in 1929. Mohanlal Chauhan, the organization's founder, came from Pardi, a town close to Valsad in Gujarat. He relocated to Mumbai in order to make a living, and initially, he ran a tailoring shop. Although it was unsuccessful, he decided to enter the food industry by selling snacks.
When Nadia Chauhan joined her father's Parle Agro business in 2003, she was just 17 years old, and Frooti was in charge of almost 95 percent of the company's sales. She has transformed the company into a dominant force in the Indian beverage sector by using creative marketing tactics and product diversification. Here is how Nadia Chauhan grew the Parle Agro brand from a Rs 300 billion to a Rs 8,000 billion company. The Parle brands, which include Parle-G, Monaco, and Melody, generated $ 2 billion in revenue in 2022, making them India's top food brand. They gave consumers access to a wide range of foods, including chips, candies, delectable confectionery items, and biscuits.
Their goal was to spread their products across all demographics—from the poor to the wealthy, from schools to businesses, etc. In order to draw customers, Parle-G's marketing strategy is to keep their products affordable and accessible. The low price point of Parle-G's product line was the sole factor in the marketing strategy's success. It can sustain its marketing and supply higher productions thanks to Parle.
Byju's
Think and Learn Pvt. Ltd., a business founded in 2011 by Byju Raveendran, Divya Gokulnath, and other students, created Byju's app. Since 2006, Byju, an engineer by trade, has been teaching mathematics to kids. Early on, the company concentrated on providing online video-based learning courses for competitive exams and the K–12 market. The company first appeared in the Deloitte Technology Fast 50 India and Asia Pacific rankings in 2012 and has continued to do so ever since. It must protect Byju's from its promoters since it may be the biggest education technology (Edtech) company in the world, at least in terms of valuation.
In addition to saving the company, this is being done to prevent potential stakeholder collateral damage. The effects of a big business like Byju's will be devastating for the startup ecosystem, as well as for the students who spent money since their futures are on the line, as well as for the trainers, instructors, and staff. However, according to reports, the total stake of founders has come down from a high of 71.6 percent in 2015-16 to 21.2 percent in 2023.
Swiggy
In 2013, a trio of friends, Sriharsha Majety, Nandan Reddy, and Rahul Jain, decided to launch a food delivery service. They identified an opportunity to fill a market gap because there were no meal delivery services in India at the time. You know the rest. The Bowl Company, Swiggy's cloud-based restaurant franchise, debuted in January 2017. Swiggy launched Swiggy Access, a kitchen incubator company that creates a network of kitchens that are ready to use for its restaurant partners. 2019 saw the functioning of over 1,000 Swiggy Access kitchens. Under the brand Swiggy Stores, Swiggy expanded into general product deliveries at the beginning of 2019, obtaining goods from nearby shops. Swiggy introduced its rapid pickup/dropoff service Swiggy Go in September 2019, enabling users to transfer documents or packages. It changed the name of Swiggy Go to Swiggy Genie in April 2020. Doorstep alcohol delivery started in the states of Jharkhand, West Bengal, and Odisha during the COVID-19 pandemic.
The restaurant food delivery business of Bengaluru-based Swiggy increased 26 percent in GMV terms year over year to $2.6 billion for FY 2023. On its platform, Swiggy currently has 2.72 lakh restaurant partners. Instamart, its quick-commerce division, experienced its first year-over-year GMV growth in four years.
Sugar Cosmetics
Indian businesswoman Vineeta Singh is the brains behind sugar cosmetics, a vegan skincare brand. Singh is a significant investor and judge on the Shark Tank India business reality program. The brand's products are a huge hit, with a retail footprint of 45,000+ touchpoints in 550 cities across India. Singh, who is part of the BT Most Powerful Women in Business 2022 list, alongside her co-founder husband, has driven the company to a 75 percent growth in FY22 sales.