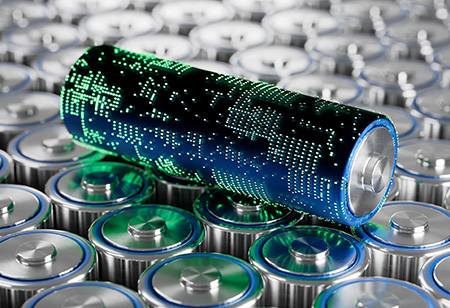 One of the most ambitious climate initiatives in the world, the European Green Deal aims to transition the European Union to a net zero economy by 2050. It will require an enormous increase in technologies, from wind turbines to batteries for electric cars, but the question is how much of the value will be reaped by European business.
Since a few years ago, there has been an international competition to produce these cleantech products and the raw ingredients that go into them first. In the field of electric vehicles (EV) and batteries, Europe has already attracted significant interest and investment. Difficult to count billions have been invested in expanding battery and EV manufacturing. By the end of the decade, Europe is expected to overtake North America as the second-largest producer of battery cells, accounting for more than half of all lithium-ion batteries sold in the EU.
However, the US Inflation Reduction Act (IRA), which went into effect in August 2022, changed the rules of the industrial game and may force companies to reorganize their priorities to give the US priority over recent announcements in Europe. The initiatives for EVs and batteries run the risk of being delayed, which would hurt Europe's objectives. There is a chance that investments in crucial metals and their processing, where Europe is still lagging behind, would simply move abroad.
Since the US IRA's arrival, North American investments in battery infrastructure, new mines, and electric vehicles have exploded. In order for the full EV tax credit to be applicable starting in 2024, 40 percent of battery metals need to originate in the US, and 50 percent of all battery components must be produced in North America. Europe currently has one of the most stringent environmental laws in the entire globe. The next phase is to give it more industrial power to ensure it can capture more of the growing value chain.
Current State of European Industries
If prevalent European companies are unable to match the US, their opportunities will be severely limited. Leading European companies have previously emphasized that it is time to act from Europe.
Innovation has frequently been sluggish to be adapted by the regulatory environment. This has made it difficult for those working on cutting-edge technology to generate champions for their continent without the help of the EU.
The EU's new Green Industrial Plan, unveiled in February, is a declaration of will, but it might fall short of the size of the challenge posed by the US and China. Since funding for clean industry is primarily obtained from already-existing sources like the EU Recovery Fund, this could result in uneven economic rivalry among the member states as larger economies absorb funds at the expense of smaller ones.
The launching of the EU Recovery Fund was a crucial step in aiding the recovery of the European economy following the COVID-19 pandemic, and it may help with the EU's continued integration. But it's crucial to understand the scope of the challenge that the US and China pose. It will be necessary to open up new funding channels with a singular focus on the potential for economic expansion and advancement in clean technology, such as the development of improved batteries.
What is at Stake?
The EU could suffer severe consequences if it fails to recognize and quickly respond to the evolving macroeconomic situation. Europe's reliance on imported batteries will jeopardize its strategic independence and energy security. If Europe is unable to get access to the most recent battery technologies, its automotive and energy sectors would struggle to remain competitive.
In the upcoming years, it is anticipated that the battery industry would significantly impact the economy of the EU. The European Battery Alliance estimates that by 2025, the EU's battery business could be worth 250 billion euros and provide up to four million jobs.
Batteries are in extremely high demand, particularly in the automotive sector, and Europe cannot afford to lag behind. Millions of jobs could be lost throughout the continent if a competitive battery sector is not developed. As a result of losing its competitive edge in all other related industries, such manufacturing and technology, where sophisticated batteries will be used, Europe's economy would experience a further fall. The EU's strategy for a Just Transition may be in jeopardy if this has an adverse impact on the jobs, investments, and innovation in these sectors as well as on the larger European economy.
Areas of Improvement
Demands for the EU to allow each nation to support the development of highly specialized clean technology companies in line with each nation's advantages and capacity for development are on the rise. Many European nations also have a long tradition of success in manufacturing and engineering, which is essential for the growth of clean tech businesses, which will demand major financial and scientific resources. Europe has a population that is highly educated and talented.
Italy, for instance, is an excellent prospect for significant industrial development in clean technologies due to its long-standing industrial base. Numerous businesses that specialize in engineering, electronics, and sophisticated materials are located in the nation. This expertise may be used to design and produce improved batteries for a variety of applications, from EVs to grid-scale energy storage, with substantial and focused support from the EU.
A number of top-tier research centers and universities, like Politecnico di Milano, are located in Italy and are at the forefront of research in fields including battery chemistry and materials science. These organizations can collaborate with important industries to offer the information and skills needed to create new, more effective battery technology.
Such initiatives will not only hasten the development of cutting-edge battery technology and e-mobility solutions, but they will also boost economic growth, generate jobs, and pave the way for a future that is sustainable and clean.
Europe can start by providing fresh funds on par with IRAs over an extended period of time. Giving grants and support to private enterprises and research institutions working on battery and EV technology will inspire European ambition and give the clean tech sector in Europe more confidence. Europe may benefit from its position in the global fight for batteries, but it needs to be bold, laser-focused, and quick to respond.