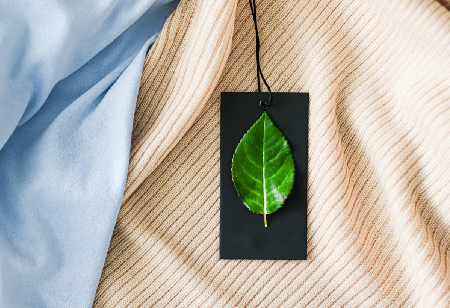 Sustainability always refers to managing or supporting processes. Sustainable policies, however, emphasize the future impact of a particular policy or business practice on people, ecosystems, and the economy as a whole. This concept often corresponds to the belief that the planet will be irreparably damaged without major changes in management practices. Climate change, including man-made climate change, biodiversity loss, and pollution, is widespread. The world is moving towards sustainable practices and policies through the implementation of sustainable business practices in companies.
In Singapore, economic development since the 1970s has lifted billions out of poverty. Social indicators of human development, such as health care and education, have improved significantly. However, this progress has not been smooth and significant challenges remain. Social inequalities, women's education, employment opportunities, and youth unemployment remain concerns in many countries. Since 1972, the world population has grown from 3.8 billion to 7.3 billion in 2015 and is projected to grow to 9.7 billion in 2050. Over 54 percent of the world's population already lives in urban areas. Rising populism and protectionism in several advanced economies, technological disruptions, and new transnational security and pandemic threats add more complexity and uncertainty to health, safety, and development.
Online Retailers Going Green in Singapore
Concerns about packaging waste are growing as internet shopping gains momentum, but some online retailers say sustainability isn't on the way. The Singapore-based online fashion retailer says it seeks to promote green initiatives and reduce its carbon footprint.
As more consumers become more conscious of the environmental impact of their purchasing decisions, online brands are adopting more sustainable goals that benefit both the environment and the cost efficiency of their businesses in the long term. Practices should be adjusted towards, unfortunately, while the Covid-19 pandemic has ignited a boom in the e-commerce industry, product packaging, discarded returns, and many other concerns are generating even more waste. Fortunately, some online retailers have not put sustainability on the back burner and are leading green fashion efforts in Singapore.
The retailer decided that the best way to do this was to make the commitment public. They now make sure all packages are at least 80 percent full. But then it comes down to the product itself. They launched an initiative on circular fashion. In the near future, people will be able to sell the product back.
Republiqe is a Singaporean online fashion brand and virtual clothing retailer that sells 100 percent digital clothing according to its website. The company is the world's first fully digital virtual fashion brand.
Singapore Green Plan 2030
The Singapore Government has announced the Singapore Green Plan 2030. It is a national movement to advance Singapore's national sustainable development agenda, with five main pillars: Natural Cities, Sustainable Living, Energy Reset, Green Economy, and Resilient Future. To achieve these pillars, the Singapore government will introduce many new initiatives and targets in the areas of green finance, sustainability, solar energy, electric vehicles (EVs), and innovation.
Singapore continues its commitment to sustainable development, launching the Green Plan initiative this year. Many sustainability startups are already taking advantage of these new initiatives, and the country is working to create new Forest Towns to help integrate these goals within their community.
Recognizing that the financial sector has a key role in addressing the impact of environmental risk and mobilizing capital for the green economy, in November 2019, the Monetary Authority of Singapore set up a US$2 billion Green Investment Program to place funds with asset managers committed to growing green capabilities in Singapore. By building up the financial sector's resilience to environmental risks, developing green financial solutions, building knowledge and capabilities, and leveraging innovation and technology, the Green Plan seeks to establish Singapore as a leading center for green finance in Asia and globally.
Among the targets of the Green Plan are the creation of new and diverse job opportunities in sectors such as green finance, sustainability consultancy, verification, credit trading, and risk management. These targets build on the strategic location of Singapore – with Asia being a key supplier of carbon credits – and the fact that many energy traders are based in Singapore, to establish Singapore as a leading carbon trading and services hub. The Economic Development Board and Enterprise Singapore are also involved with companies working in the carbon space to establish a presence here. Services provided by these companies include developing low-carbon projects. Advisory and verification services for clean development mechanisms such as carbon footprint; project financing; and legal services.
Sustainable Living Environment
A generation of pioneers had a vision of a clean, green, and sustainable Singapore for all Singaporeans. The city has made us realize that this little island is what a city is all about. Over the last 50 years, the city has seen significant improvements in housing, water, sanitation, and public health. Today, Singapore is surrounded by gardens that are approximately 47 percent green. It has over 80 percent of households are within a 10-minute walk of the park. There are now 72 hectares of roof gardens and green walls, and it aims to triple that area by 2030. These plans are outlined in the Sustainable Singapore Blueprint.
The City has also launched a public sector sustainability plan that promotes sustainable practices, creates demand for environmentally friendly products and services, and encourages administrators to be environmentally conscious.