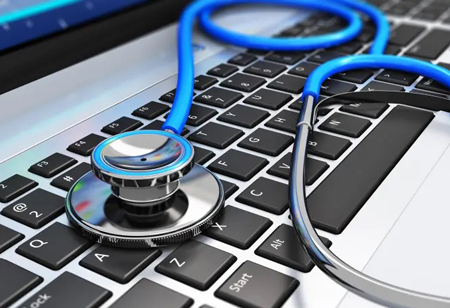 The digital revolution has brought pharmaceutical and life science industries to the verge of solving significant, long-term issues. The changing environment has significant ramifications for businesses working in these sectors, including rising complexity and risk, developments in digital technology, rising governance demands, and supply chain disruptions. Here are the pharma tech trends that drive the industry this year:
Quantum Computing will Come into the Spotlight of Drug Discovery
Quantum computing, one of the major trends in the pharmaceutical sector, is quickly establishing itself as a potent instrument for drug discovery by having the ability to revolutionize existing procedures and hasten the creation of novel therapies. Quantum computers can tackle complicated problems that are normally unsolvable by utilizing the power of quantum phenomena like superposition and entanglement. Drug discovery time and expense could be drastically reduced using quantum computers. They would rapidly find viable drug candidates and precisely simulate the impact of possible medications on biological systems by analyzing enormous volumes of data at previously unheard-of rates.
This strategy would considerably speed up the discovery of new drugs by enabling researchers to quickly identify compounds that can treat diseases. Quantum computing could help increase the safety of pharmaceuticals by more precisely forecasting potential side effects. Researchers can accurately predict how possible medications would interact with the body's biological system before starting clinical trials, making medicines safer for patients. Quantum computing would be a huge advantage for the pharmaceutical sector and a significant advance in the fight against sickness, even though it would take years to make it practical.
Partnerships and Collaborations across Industries will Intensify
The pharmaceutical and life sciences sector has historically been heavily compartmentalized, with distinct manufacturing, sales, and research and development operations. In the face of complicated and often changing circumstances, the status quo has proven to be increasingly insufficient. Companies are building strategic alliances to access and exchange data to solve these problems. This will help them understand their customers' demands better and create tailored remedies. With this strategy, they can combine their resources and expertise to take on challenging issues and come up with creative solutions.
Agile Transformation Will Boost Biotech Companies
The emergence of new technologies and improvements in the pharmaceutical and life sciences sectors have created opportunities for adaptable transformation within the biotech business. All areas of the industry are seeing this shift, including drug development, clinical research, and other areas. It entails implementing agile working principles, including quick prototyping, frequent customer feedback, and flexible and collaborative working practices. Agile approaches, which focus on adaptability and quick iteration, have already achieved success in the software industry and are already expanding into the biotech industry. Here, an Agile transformation can upend established business practices and substantially change how businesses run, emerging as one of the key pharma trends of the future.
The ability to swiftly prototype and test new products and concepts is a crucial component of the Agile transformation, enabling biotech companies to get from concept to market more quickly. It is especially helpful in the fiercely competitive and frequently changing biotech sector, where the capacity to introduce novel cures and treatments to the market swiftly can give a firm a major competitive edge. Focusing on cross-functional teamwork and collaboration is another essential part of the Agile transition. This strategy can help R&D, manufacturing, and commercial teams in biotech companies communicate and coordinate more effectively, resulting in more effective and efficient product development. Additionally, biotech businesses can expedite their compliance processes and improve adaptability and responsiveness by implementing Agile concepts and procedures.
Pharma Technical Development will Seize the Opportunity for Modernization
Pharmaceutical technical development, usually called CMC (chemistry, manufacturing, and controls), is a highly complicated and diverse field that is essential to the efficient manufacture of pharmaceuticals. Although CMC might not be as well known as clinical development, it plays a crucial role in developing the pharmaceutical business. It allows businesses to produce drugs faster, develop novel drug delivery systems, and improve patient compliance.
In 2023, these technical developments will bring a positive transition for CMC. The demand for effective and dependable processes and procedures will increase as pharmaceutical firms grow in terms of the size and complexity of their operations. Companies will increasingly try to modernize their CMC functions, emphasizing reducing procedures and maximizing resources to keep up with these technology-related pharma developments.
Cell and Gene Therapies
The fast advancement of cell and gene therapies over the past ten years will greatly impact how the pharmaceutical business develops in 2023. The development of targeted gene therapies and personalized therapies, which enable doctors to adapt treatments to particular patient features, are anticipated to be the driving forces behind this transition. Additionally, improvements in genetic analysis and screening methods promise to help doctors find patients who will benefit from gene and cell therapies, as well as forecast outcomes and tailor treatments accordingly. The cost of many medicines and therapies is projected to decrease by applying cell and gene therapy techniques.
Developing cutting-edge tools like CRISPR/Cas9 has made it possible to quickly create and alter vast groups of cells, eliminating the need for pricey manufacturing procedures. This would make it possible to create far less expensive therapies, which might increase access and result in better outcomes for many patients. Additionally, using cell and gene therapy therapies may change drug development paradigms that focus more on pharmaceutical companies' R&D efforts. The regulatory environment could become even more complex due to this transition.
In the end, cell and gene therapies are anticipated to have a substantial impact on the pharma and life sciences environment in 2023, and it is expected that these medicines will contribute to large disruptions.
Resilience Toward Vaccine Manufacturing
In the face of the possible emergence and spread of new infectious diseases, vaccine ecosystems will be necessary in 2023 to increase operational alignment and efficiency. To ensure that vaccine production can withstand any potential setbacks, this will require a focus on risk management, mitigation measures, and backup plans. Supply chain resilience will be a key component of vaccine ecosystems going forward to manage the complexity of vaccine manufacture and delivery. In order to respond swiftly to changes and guarantee timely vaccine supply, vaccine makers will also need to improve their contingency models to predict disruption occurrences better. They must also create improved processes and systems. The development of predictive analytics and anticipatory planning will help vaccine producers better respond to potential