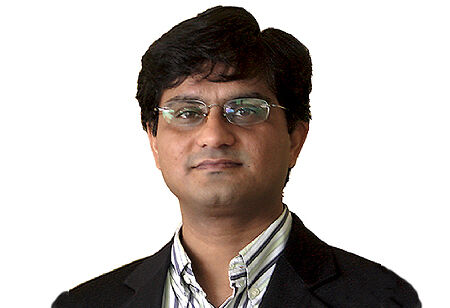 Manish Godha, Founder and CEO, Advaiya, 0
As your business grows in size and complexity the business management software cannot keep pace with increasing demands, which may put your business at risk. Standalone applications, information silos, and manual processes are the significant challenges that all growing companies face. Leadership in these organizations must look easy-to-use, secure, scalable, customizable, affordable digital solutions that can help transform their organization for scale and agility.
However, the acceleration of the digital transformation journey has become much easier and accessible now. There's never been a better time for businesses to update their legacy systems. The cloud has opened new opportunities for companies of all sizes to affordably expand capabilities, establish greater efficiency and mobility, and prepare for ever-changing business needs. Upgrading your systems to an integrated and modern cloud solution is easier and more cost-effective.
Although there are many business management solutions in the market, businesses often wonder about selecting the right platform. The key considerations include platform strength, process coverage, reliability, support, and costs. SMBs would not want to be bogged down with technical issues and need highly capable in-house IT to run and maintain such solutions. At the same time, businesses should not limit themselves to their existing scale and scenarios but look for solutions that cover much larger and complex business situations.
Dynamics 365 Business Central is an all-in-one business management solution by Microsoft is specifically designed for growing small and medium-sized businesses, which can scale. It offers a range of rich features and advanced functionalities that help companies to get perfect aid to achieve their business goals, transform rapidly, and deliver better results. Widely on cloud and comprehensively maintained, Business Central frees a business from technical implementation complexities, connectivity and access issues, and data safety and security concerns. At the same time, it is easy to scale and adapt at your own pace.
Dynamics 365 Business Central automates and streamlines business processes such as finance, sales, manufacturing, distribution, and project management. It is a modern, highly advanced platform that makes it an enormously worthwhile upgrade from accounting software or legacy ERP systems. The solution comes with inbuilt features that address local regulatory and market requirements for ease of business, including a tax engine and business scenarios for Goods and Services Tax (GST), Tax Deducted at Source (TDS), and Tax Collected at Source (TCS).
With Dynamics 365 Business Central, SMBs can now enjoy its benefits like:
•Comprehensive Integration:
Dynamics 365 Business Central enables businesses to deploy one solution to manage their financials, sales, service, and operations with the ability to connect applications like payroll, banking apps, CRM systems, or custom requirements. Also, the software allows a comprehensive and speedy way to migrate your existing systems to Dynamics 365 Business Central.
•Connects Your Entire Business:
Dynamics 365 Business Central automatically pulls your
systems and processes together by creating an easy and streamlined integration into your business. This integration requires minimal efforts while setting up and does not require frequent connection to your systems and IoT devices, so employees don't have to.
Dynamics 365 business central auto matically pulls your systems and processes together, creating an easy and streamlined integration into your business
•Automates and Secures Business Processes:
Businesses, especially SMBs, experience improved productivity and get more done with easy-to-create workflows, audit trails, and enterprise level security features that essential accounting/ERP software can't provide.
•Works Effectively with the Day-to-Day Digital Tools:
Business Central works seamlessly with tools like Office 365, PowerApps, Microsoft Power Automate, and Power BI. Business Central allows for extended integration with Outlook, which enables its users to utilize Business Central's features within their inbox, including the ability to generate quotes based on the content of an email, and submit invoices. With Microsoft Business Central for Team users can quickly share details across team members, look up contacts, and respond faster to inquiries.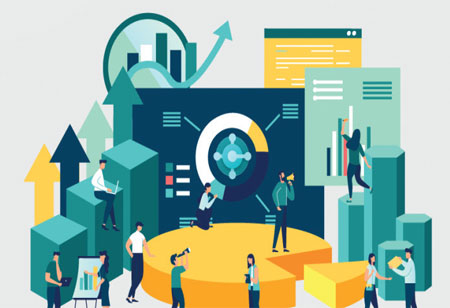 •Get a Bird's Eye View of Business Operations:
Dynamics 365 Business Central centralizes your data from multiple sources like accounting, sales, purchasing, inventory, and customer interactions to get an accurate end-to-end idea of the individual business. As all data stays up to date, managers can spot trends, prevent issues, and deliver great customer experiences.
•Leverage AI/ML:
With Dynamics 365 Business Central, all businesses can get benefits of ML and AI and use those insights and technologies to forecast business demands and needs, become more efficient, and reduce manual processes.
•Enables Mobility:
Managers of such businesses empower their mobile workforce by delivering the same experience across devices irrespective of location. This allows a healthy hybrid work environment; by enabling users the freedom of mobility and helping small organizations to manage their growing business.
•Ease of Use:
Microsoft Dynamics 365 Business Central delivers an easy-to-learn solution that people intuitively know how to use. With a simplified user experience, businesses don't have to spend time, effort, and resources to provide specialized training and support to their users.
As Microsoft Dynamics 365 Business Central is coming to the Indian markets, SMBs can enjoy the power of comprehensive business management at their fingertips. Adopting Dynamics 365 Business Central will enable SMBs to scale flexibly by allowing the leadership and operations teams to focus on growth and innovation.