The New World of Healthcare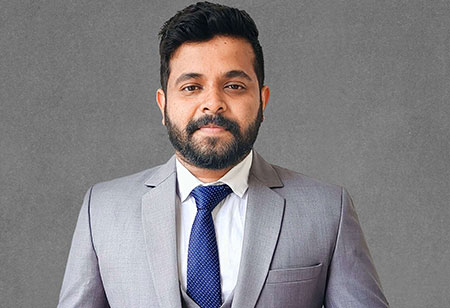 Sujith Vasudevan, Managing Editor, 0
T Rewinding two years, something that became an immediate threat inside the hospitals across the globe with the start of the pandemic was hospital-acquired infection (HAI). But in truth, it has always been a threat looming around. It's just that the COVID-19 unearthed its grave danger the irony of getting sick from a place that is supposed to cure people. During the early days of the pandemic, there were thousands of reported and unreported HAI cases across India as well.
However, this looming danger has been a solid tailwind for the Healthcare IT Industry at large. A blessing in disguise. During the peaks of the first three pandemic waves, technology became pretty much the only way to get healthcare advice and treatment. Let's look at some numbers. According to Research And Markets.com, the subcontinent's digital healthcare market is estimated to reach Rs. 485.43 billion by 2024, growing at a CAGR of approximately 27.41 percent. The success of e-Sanjeevani, the Telemedicine service by the government of India, is a symbol of this prospering Industry.

The people, however, have started going back to the physical warmth of hospitals. Hence, alongside flaring digital healthcare ecosystems, the need for futuristic hospital management platforms is a need that will redeem itself soon. The Healthcare industry needs to be ready for it by building capabilities around bleeding-edge tech and including artificial intelligence & data analytics-based predictive, preventive & personalized healthcare models and RPA-powered patient experience.
Do let us know your thoughts.