Satish Sanpal: Unveiling Premium Leisure Destination Across The Hospitality Segment By Providing Signature Experience To Customers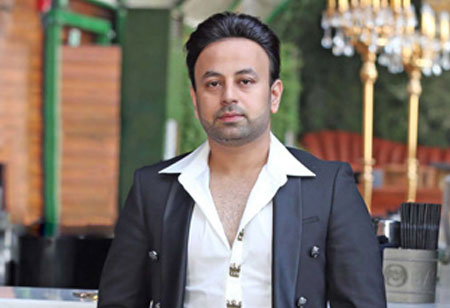 Satish Sanpal, CEO, VII Club Dubai, 0
The rising trend of nightlife and midweek parties among the working population as well as the increasing indulgence of consumers in leisure activities are driving the growth of the hospitality sector especially clubs and lounges. The substantial growth in the white collared demographic and growing concept of socializing at clubs among urban youth is expected to drive the market. As CEO and founder of VII Dubai, Satish Sanpal is all set to create a big bang in the nightlife of Dubai by increasingly focusing on factors such as varied food offerings, ambiance, and customer engagement to ensure the longevity and strength of their businesses. VII Dubai is home to exclusive entertainment destinations all under one roof with a discrete ambiance and exquisite dishes.
Being an entrepreneur and businessman, Satish Sanpal has created opportunities for the young generation in various sectors like hospitality, digital marketing, and information technology. With his passion and desire, he creates an enthralling and unforgettable sensory experience in the club to heighten the mood.
Satish engages in a one-on-one interaction with the CEO Insights Magazine.
Throw some light on your professional background and experience. How has your journey been with VII Club Dubai, and what drives you today?
My professional career started when I opened SSB Bazaar General Trading in the UAE, specializing in precious metals like gold, silver, platinum, and palladium. Owning a club has always been my desire, and I wanted to create a space that would give visitors different options to unwind; thus, I started VII Dubai, a project close to my heart. A few years back, I started a real estate business in the UK, where I strategically invested in different projects to get a profitable return on my investment. VII Dubai has undergone quite some changes since we have taken over as it has improved in terms of quality, variety, and promoters. I believe after back breaking work there has to be a place where one can relax and be entertained. In the future, I have plans to expand my business further in different corners of the world.
Define VII Club Dubai as an organization and its services that keep it afloat in the industry.
VII Dubai is the terrace, club, and lounge inside the Conrad Hotel on Sheikh Zayed Road and has become one of Dubai's popular and most active nightlife spots. We have made this club into three amazing experiences that will blow your mind away creating something for everyone to their taste. It ranges from the Secret Garden, where you enjoy a relaxed atmosphere with the world's best chef and the exotic cocktails in town, to the amazing mixed flavors of shisha you would have inhaled and the DJ playing your music till the early hours. The main club is for party lovers with the surroundings of state-of-the-art matrix lighting and breathtaking decor
hard to find anything close to this in Dubai. The prestigious hotspot caters to an international audience with themed nights and hosts some of the top DJs in the UAE to keep the crowd excited.
Stay focused, learn from the people around you & grow your expertise in the field you're in
Highlight the responsibilities you have to handle as a CEO. How are you implementing your learning and expertise across your current functionalities?
My responsibilities as a CEO are to devise policies and strategies to meet company goals engagement with the media is another important consideration. Guests that visit VII Dubai are a great responsibility to me as making their experiences delightful is what drives this organization. Positive feedback from them is always good news for us, knowing we are heading in the right direction. At the same time, negative feedback is a lesson to learn and to know what needs to be done to improve my business and take it to the next level.
Reflect on some of the major challenges you have experienced in your journey. How did you overcome them, and what did you learn from them?
As a successful businessman, no challenge can stand by for long as I always come up with a solution, no matter how big it may be. The one challenge that created some hard times for us was the period of covid, which unexpectedly locked the hospitality sector. As a man of faith, I believe in positivity and supported my team in this tough period. We all stuck together and got through it with a better bond. I am always on hand to encourage my team to grow and push them to contribute more by ensuring they are ready for the job at hand, giving them the tools they need to make the guest experience memorable. We have a brilliant team on board who understand each other and work together towards success.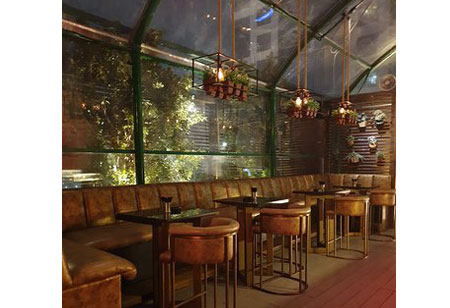 How has the evolution of the role of a CEO over the past few years? What will be your advice for budding professionals in this domain?
The past few years have been enjoyable in this domain as Dubai has amazing people. Nightclubs in Dubai are a desire more than a business it's hard work, but I enjoy seeing every person who walks through the door smile and has a night to remember for a long time. Whoever wants to open a nightclub in Dubai has a great opportunity Nightlife is at its best in Dubai but one should focus on the goals and not give up.
Satish Sanpal, CEO, VII Club Dubai
An Indian Entrepreneur, renowed Businessman and mentor, satish businessman and mentor, satish owns a group of companies in dubai and other countries. His dedication and positivity lead the company to craft spectacular settings with glamorous ambiance artfully.