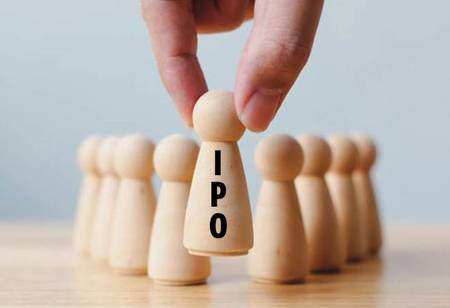 Recently when the government allowed the Indian startups to list aboard before listing in India as a part of the series of amendments under the Companies Act 2013, it was touted as a great move for loss-making domestic startups who want to opt for an IPO. The move was much awaited by investors, entrepreneurs and the industry at large. However, SEBI and lawmakers have tried to encourage domestic IPOs through startup listing platforms. But due to India's regulations for IPOs posing a hurdle to tech startups, several unicorns are planning to list overseas. So how will this impact the Indian economy and the startups/unicorns?
How Prepared are We for the Dual Listing?
The country is flying high on Aatmanirbhar Bharat and Vocal for Local and the move to go IPO will be the moment of pride for the nation. But with the government's clause for companies to fully list for investors in India, they need to show at least Rs.15 crore in profiles for three consecutive years leading up to the IPO. But the catch is that most Indian startups have not even reached break-even let alone profitable. So in short, capital from IPO is a day dream for them! However, SEBI does allow loss-making companies to go for IPO, but they need to allot 75 percent of their net public offering to Qualified Institutional Buyers. This leaves only 25 percent of net offer available to investors and HNIs, which means startups will raise less funds from retail investors.
But is this enough hiccup for the startups to list domestically? No, as listing domestically means startups will be subjected to higher scrutiny and better accounting practices, which may uncover fraudulent practices in startups. This may kill the 'fake it till you make it' formula. But this will surely increase the stature of the Indian startups listing on stock exchanges as such greater steps will result in higher standards of ethics and governance. Also, being profitable when getting listed will impose stronger faith among investors.
However, despite planning for IPO in India and overseas, what is common among several Indian startups is that they are way off their projected track regardless of raising millions of dollars in funding. Though listing in overseas stock exchanges may be easier for them as they may ignore the profitability part, but post listing they will be under pressure to show better figures to gain public confidence. And what if they fail to show better returns? Unlike the tech predecessors including Infosys and Wipro, who have been successfully performing and created a ground for startups to perform well earning global trust, any failure on the international platform will impact the next line of unicorns to go public overseas.
Though the government of India has provisioned dual listing, it is not going to help startups or regulators. While the startups still struggle to meet their financial ends, it will be impossible for them to make up for the cost of compliance of going public which is quite significant. So dual listing may curb several startup's dream of going IPO. But one way they may list overseas is by following the suite of what Flipkart did. It incorporated a separate Singapore entity with the Indian operations arm being its subsidiary.
Encouraged by the investors too, startups will follow this trail and list themselves through international entities outside the ambit of the Indian regulator. This will impact the domestic listing of startups, which will result in lower contribution towards economy.
The questions are many and until they are deftly dealt with, the startups will have to strengthen their capital and build sustainable business model and prepare for a stronger IPO opportunity.