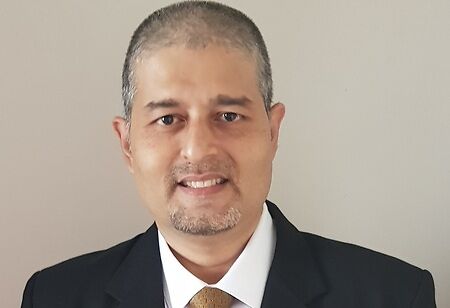 Yogesh Lokhande, VP-Products & Business Head-Cygnature, Cygnet Infotech, 0
It is a sure bet that anything even remotely related to a document will be digitized in the not-so-far future. It's only a matter of time. Not convinced? Well, even the Supreme Court is migrating to digital documentation, and it is happening fast. Listen to these recent observations by the bench comprising Justices DY Chandrachud and AS Bopanna, "They (judgements) should not be scanned versions of printed copies. The practice of printing and scanning documents is a futile and time-consuming process which does not serve any purpose." The court added that the judgments should be signed using digital signatures.
According to MarketsandMarkets Research, the market for digital signatures is expected to reach $16.8 billion by 2026, growing at a CAGR of 33.1 percent. Shedding light on key factors that are the potential change agents of the future of the digital signature industry is Yogesh Lokhande, VP-Products & Business Head—Cygnature, Cygnet Infotech. Graduating as a mechanical engineer in 1996, he completed his MBA from IIM Bangalore. His career path has been vibrant, diverging into different avenues but primarily focused on software products and services. Along the way, he gained immense exposure, handling various functions associated with product management, and administered product and business growth for multiple companies. Currently, he is endowed with software development for electronic signing at Cygnet Infotech. Below are the extracts from CEO Insights's interview with Yogesh.
In conversation with
Yogesh Lokhande, VP-Products & Business Head—Cygnature, Cygnet Infotech
Tell us about the latest developments pertaining to digital transformation in the pharmaceutical industry.
Submerged in regulations, the pharmaceutical industry struggles to bring in changes and still follows a manual approach to documentation. Large companies have digitized, a huge thanks to their global operations. Yet, mid-sized companies, particularly those related to life sciences and clinical research, are still riding on paper-based processes. Although the need to digitize was lingering around, it wasn't taken into much consideration. But the pharma industry realized the need to step up its business thanks to the pandemic increasing the demand for vaccines and medicines. Additionally, thoughts about investing in the digital process, as well as automating manual processes into digital, soon ensued.
Even still, the pharma industry has many barriers to overcome. For instance, taking a sample requires many tests imposed with numerous conditions to maintain proper results, let alone having to work with elaborate quality systems. These quality systems control the testing while overseeing drug and medicine manufacturing. Moreover, there are stringent audits for these processes that are at times carried out by international agencies such as the Food and Drug Administration (FDA). Some companies are affiliated with the FDA and must follow practices enlisted under the GMP (Good Manufacturing Practice). However, failing to comply with these practices after FDA's warning will force them to hit the pause button on their plants. On the other hand, the FDA will also pass an injunction for the same and even temporarily close their business. Even for shifting to a digital platform, they will need to understand how to deploy the right software to take care of these compliances.
What is your perception of the current state of the digital signature market?
The digital signature market is quite huge. According to Allied Market Research, it is projected to grow to $61.91 billion by 2030. Accordingly, many companies are accelerating their operations while ensuring data
integrity since changes done here will hamper the outcome.Therefore, traceability is important to verify documents that have been signed. Countries like India have a government-established framework like the PKI (Public Key Infrastructure) that creates and authenticates methods for digital signatures to ensure that the individual's identity is captured to prevent denial of signing any document. These are the three parameters for digital signature. Some countries lack a PKI infrastructure and are instead using an electronic signature, which is prone to manipulation. But going forward, I am certain that the Indian government will digitize and link many things to uphold transparency. As is, the government's speed is enabling companies to relax their laws to accept more digital signatures. For instance, the IRDAI (Insurance Regulatory and Development Authority of India) has permitted general insurance as well as life insurance companies to use the Video-Based Identification Process (VBIP) to onboard new customers. They are also allowing audit reports to be filed electronically with digital signatures. Also, SEBI (Securities and Exchange Board of India) allows companies to submit reports electronically. I believe that more such initiatives will arise, and a common infrastructure should be established.
the industry should move from silos to connected systems and smart systems
How do you perceive the government's support in promoting digital signatures, especially in the pharma MSME segment? Tell us about Cygnet Infotech's solutions for the same.
Pharma MSMEs (Micro, Small, and Medium Enterprises) sector boasts a lot of innovations. The government launched three schemes envisaging technology upgradation, setting up common research centers and effluent treatment plants this year. Similarly, Cygnet has software for pharma MSMEs, including mid-sized and large-sized companies, which can help them comply with the aforementioned pharmaceutical regulations. Compliant under the Title 21 CFR Part 11 of the Code of Federal Regulations for the FDA, the solution helps pharma MSMEs to sign documents online. Not only does it help track the document between multiple parties, but it ensures legally binding signatures as well. Secondly, it helps you to get your HR documents online. The third is the digital signing of invoices before they are handed out to the customers. Hence, we have solutions for all of that in Cygnature.
What is the future destination that Cygnet Infotech is headed toward?
We look forward to tapping into the pharma, life sciences, and overall healthcare sector. We are also looking at companies involved in manufacturing medical equipment, particularly focused on compliance. We want to help these companies digitize their documentation and automate their processes with our software. We are also striving to pass the software globally, where mid-sized and large-sized companies can also install it on their own premises and use it for their digital transformation.
What is your take on future market changes, and what is your suggestion to upcoming leaders in this space?
Here, I'd like to quote the Cygnet's Founder and Managing Director, Niraj Hutheesing's philosophy, "moving from silos to connected systems, and smart systems." Today, the departments or small systems in most companies tend to work in silos. An HR system, a CRM system, and a manufacturing ERP co-exist within companies without much intercommunication. This situation forces one to duplicate data from each. However, that may not be the case, given there's an interconnection between these systems. Interconnection between these systems can result in business intelligence and, in turn, significantly help in decision-making. These smart systems can be artificial intelligence or machine learning which are known for their competent predictive abilities. Therefore, the industry should move from silos to connected systems and smart systems. Hence, I conclude that anybody into consulting should look at opportunities in this manner.