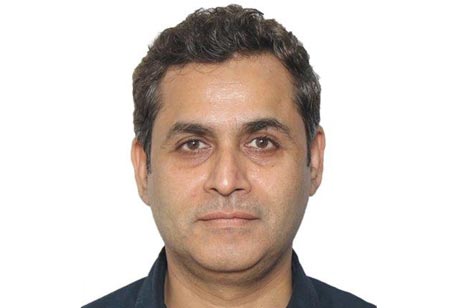 Ajay Gulati, Sr. VP Sales & Business Development, Electro Rent India, 0
Electro Rent is committed to delivering outstanding service at every step with a team of over 442 test equipment specialists, including highly skilled engineers, a fast and responsive customer service team, and an excellent global logistics operation.
Indian automotive sector ranks 4th highest in the world and is growing at a rate of 9.5 percent per year, as per the IBEF survey. Government-sponsored initiatives like 'Make In India' have ushered the growth further wherein, the automotive industry has received a cumulative FDI of US$21.38 billion since 2000, as per data by Department for Promotion of Industry and Internal Trade (DPIIT).
Further, the Indian component makers are gearing up to embrace R&D and push investment into technology to emerge as a global hub of innovation. With increased dispersion of technology, consumer demand and high industry competition, the gestation period of introducing innovative concepts in the automotive industry is reducing.
In every sphere, innovation and IoT-enabled technologies are driving a significant shift. They are becoming one of the critical drivers for future economic growth. Meanwhile, auto-innovations are paving the way for further disruption in the existing apparatus. New aspects such as - vehicle diagnostics, fleet management, vehicle charging, application integration, automotive cybersecurity, sensors hardware, and telematics are being hailed as next game-changers in the automotive industry.
From vehicles communicating to their owners via mobile devices to analyzing the fuel efficiency via the car dashboard, the automotive industry will see some significant overhauls. Some forthcoming changes which can be seen are –
1. AI and ML: Moving towards the future, Artificial Intelligence (AI) and Machine Learning (ML) will influence every part of our life, including our vehicles. AI will turn the vehicle's internal electronic systems, engine status, and temperature system into a connected alarm mechanism. And, will provide filtered information to vehicle owners, who will be able to gauge vehicular efficiency and fix issues beforehand.

2. Infotainment Application and Interface: Internet giants like Google have geared up to provide infotainment services for vehicles via smart apps, built to integrate with the vehicle's software system. Applications like Google Maps, Play Store, and Google Assistant are among the front runners for integration into commercial vehicles.

3. Safety and Security: The use of sensors has already undergone a drastic change and will continue to a higher value. For instance, external or proximity sensors have been helping in blind spot detection and similar causes to make driving as safe as possible while tracking traffic patterns, with safety assurance analysis; will become a boon for drivers in the future.

4. Real-time Data and Predictive Analytics: With IoT, vehicles will have the add-on capability of downloading live data and provide precise information about traffic diversion, road emergencies, or even sending an SOS to service manufacturer in scenarios of crisis, saving a lot of precious time of the vehicle owners.

5. Electric Vehicles: Owing to the increasing level of carbon emissions and the global environmental call, soon electric cars will start playing on roads. Also, shifting to an electric vehicle base from petrol and diesel vehicles will be an immediate step to be executed by the Government authorities in the years to come. The development of the electric cars market is in full swing with which efficient fuel management techniques and environmental protection solutions will become a reality.

There are infinite possibilities of innovation in the automobile sector and transforming vehicles into smart transportation modes. Various reports point that by 2020, more than 60 percent of the new cars will be smart cars, and the growth in demand for smart cars will further experience a steep rise. This will open new gateways for better customer service and user experience. Similar innovations will rule each product line within the automobile industry to disrupt the industry as a whole.