Ram Chandnani, Managing Director - Advisory & Transactions Services, CBRE India, 0
Ram is the leader for Advisory and Transaction Services business in India. He has over 26 years of real estate experience and is considered a trusted advisor and partner to clients in the country.
The year 2020-21 was transformational as it compelled us to take a pause and reconsider the way we function. While we learned and are still learning to come to terms with the uncertainty, the past year witnessed an increase in adoption of flexible workspace solutions with increase in popularity of Hybrid work and hub and spoke office models. With health, wellness, employee engagement and agility becoming the core of business strategies, workplace models are now being designed to be more employees centric. Over the years, flex solutions have evolved from earlier being only short term or swing space options to now being crucial element of workplace strategy. In fact, flexibility to choose the workplace location and the work environment shall become important tools to ensure employee engagement and retention.
Flex Growth Over the Years
In India flex solutions started becoming popular around 2016. With the increase in number of startups, gig workers, millennial workforce, VC funding, and more, the vibrantly designed and collaboration oriented co-working spaces started to pop up in every corner of the country. Entry of international brands, origin of developer owned brands and interest of funds like Softbank, Sequoia Capital, and so on gave further impetus to this sector and brought flex work spaces to the mainstream. While many organizations and free lancers enjoyed the co-working solution some companies still preferred to have a private and customized office to preserve organization culture and ensure employee security and experience.
This led to advent of managed office spaces which were essentially operator built and managed offices that were private and custom-built workspaces with every solution bespoke to fit office, people and financial requirements of every end user.
While both the co-working and managed office segments were anyway growing rapidly owing to strong investor confidence and high demand from customers, they really became the go to solution for almost every workspace problem post-covid While the economic uncertainty, head count volatility and capital conservation mandates are what made flexible workspaces the obvious answer for most CRE problems, it was also the proactiveness, customer centricity and constant innovation from key flex operators that made flexible workspace solutions the preferred choice for many organizations.
The operators not only invested heavily in technology, machinery and consumables to ensure physical safety of their members but also devised innovative lease and commercial models to make their solutions truly flexible
for existing and potential customers. This was followed by evolution of unprecedent products/ solutions like reverse officing, fitouts at a service, zero lock in memberships, shift working options, pay per use passes that were models evolved to satisfy the evolving requirements from organizations dealing with aftermath of the pandemic. Post partial recovery in 2021 and a successful testing of the WFH model many organizations started looking towards attempting/ implementing hybrid work and Work from anywhere models.
"Post Partial Recovery In 2021 And A Successful Testing Of The Wfh Model Many Organizations Started Looking Towards Attempting/ Implementing Hybrid Work And Work From Anywhere Models
This experiment/strategy was also to support many employees who had moved to their hometowns in tier-II cities and were functioning productively from there. The cautions against recurring lockdowns and variant mutations also made it hard for companies to ask all their employees to return to office harboring cities. All these factors combined made a strong case for inter city and intracity hub and spoke models which suggested for a company to have one main head office in a major location supported by multiple spoke offices spread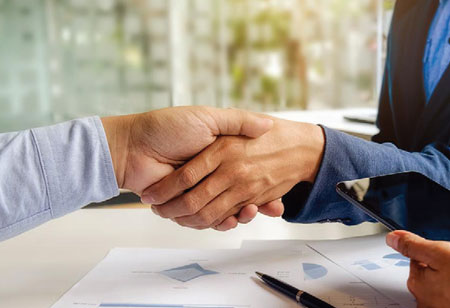 across multiple locations/cities. This would also help employees reduce commute time and expense along with curbing the carbon footprint in the long run. The best way to solve for this was to take satellite offices in co-working spaces spread across the country. Flex service providers not only did a fantastic job helping companies adopt this model but also rapidly started expanding footprint across multiple tier-I & tier-II cities to solve for the need for flexible office wherever their employees live. Many developers are also appreciating the need of flexibility in their developments and are either partnering with established operators or creating their own solutions to provide flexible space to existing and potential customers as an essential amenity and solution.
Hybrid work is not a passing trend and is here to stay. With increased demand for occupiers, partnership approach from developers and confidence from large investors, flex operators are expected to aggressively add to their footprint and service gamut in the next few years to support in making hybrid work a practical and feasible reality. Superior customer experience and financially viable membership plans however will remain key to ensure success. Agility and flexibility will continue being the centers of industries across the world and the realty sector is all set to welcome this revolutionary change.