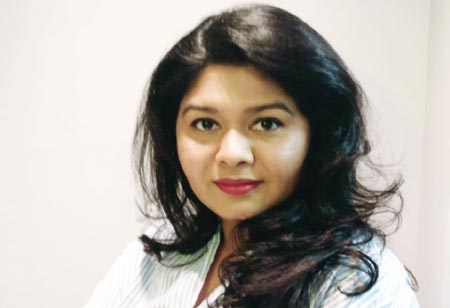 Varuna Chand, Founder, Vpop, 0
She has been flying in the industry with skills in team management, organizational development, project management, and helping in the development of human resources.
Indian women have always been active contributors to family incomes by running small-scale, work-from-home businesses. However, with the spread of education and awareness, the picture has changed and women have emerged as memorable and inspirational entrepreneurs in today's world.
They are no longer working out of necessity but have made an individual decision to pursue a career of their choice. Despite being confined to conventional sectors of work through the years, India's new-age, modern women are holding reigns everywhere. In my opinion, women entrepreneurs are true to their colours and hence, can portray the reality of their business.
Successful women entrepreneurs like Anita Dongre, FalguniNayar, Vani Kola, KiranMazumdar Shaw, Ritu Kumar, and many more are inspiring other women to take up entrepreneurship. They are constantly yearning for feedback to get better at what they do and improve as they push along their journey. The only way to go from here is towards a more productive, women lead future.
Women entrepreneurs also play a dominant role in global economic development by making significant contributions to the economic growth nationally and internationally. A recent study shows that advancing women's equality and encouraging them to start their ventures could boost a country like India's GDP by $0.7 trillion by 2025, as compared to the 'business as usual' scenario. Failing to utilize this, would mean losing out on the great potential for economic growth. The world could really use some economic glory post the pandemic. And if women can help, they must not shy away.
The government realizes this potential and has displayed a noticeable political will to empower female entrepreneurship. The government has launched several schemes to augment the entrepreneurial aspirations of women and encourages them to take the first step. Several schemes like Stree Shakti and Gyaan Shakti have given an ecosystem for budding entrepreneurs. Specialized loans for government banks have also worked in the favour of women entrepreneurs in India.
Women entrepreneurs are not just helping with the economic growth of the country, but in a way are
empowering the entire community of women with entrepreneurial skills and vision. Running a business has facilitated the financial independence of women, gives women a sense of belonging in the commercial sector, after years of struggling to be taken seriously in the business world. It has given them an opportunity to have complete control over their earnings and make an individual purchase and investment decisions. This not only gives women financial freedom but garners them the confidence they need to grow their businesses.
Lack of information has also posed a challenge for women today. They are generally not aware of the opportunities available for them, which prevents them from venturing into the business world. However, improved access to education has enabled women to expand their horizons and gain expertise in their respective fields, and explore opportunities in the STEM( Science, Technology, Engineering, and Mathematics) related fields of education.
It has also been an enabling factor in changing the mindset of people, making them more liberal towards female entrepreneurs. It has also played a significant role in breaking gender stereotypes. Women are no longer expected to handle household duties by themselves. They can juggle multiple roles and without the guilt of neglecting certain aspects of their life. Shared responsibilities and constant support from family members have encouraged them in taking this step.
Women entrepreneurs are not just helping with the economic growth of the country, but in a way are empowering the entire community of women with entrepreneurial skills and vision
The rising number of female entrepreneurs in the country has proved that women are no less than men. Women support, promote, give feedback and encourage each other which promotes healthy competition in the startup universe. Established women entrepreneurs are a great source of knowledge and can help others do the same.
Despite all the positives, our women still face the challenge of being taken seriously in any industry due to a largely male-dominated world. We are still far from an ideal setting, in spite of a significant rise in female entrepreneurship. As a country with one of the fastest-growing entrepreneurial ecosystems, we require a sustainable approach towards the growth of female entrepreneurs and need to make most of the opportunities available. Women need to stand their ground, express themselves openly, juggle multiple roles in order to create a successful business out of an idea.
Through the years, women have been looked at as the supporting characters in the national economic fairytales. It is time that we step into the hero's shoes and achieve what we truly deserve.