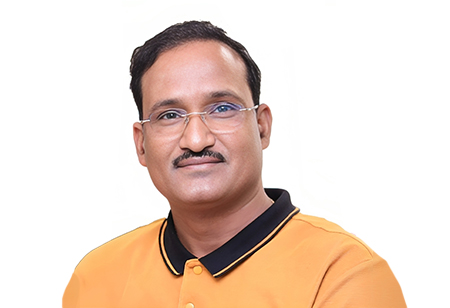 Ajeet Kumar Singh, MD, CEO and Co-Founder, SAVE Solutions Pvt. Ltd, 0
Ajeet is a seasoned professional with a remarkable track record spanning more than 15 years in the financial services and banking sector. His expertise extends across diverse landscapes, encompassing both rural and urban areas, where he has made substantial contributions. He spearheads critical functions in networking, business development, and market expansion, ensuring the company's success and relevance in the ever-evolving financial services landscape.
In today's digital age, financial inclusion has become crucial for rural communities, as it represents the future
growth engine of the Indian economy and rural areas
. However, since traditional times, access to these services for rural people has been difficult. In various rural areas, physical distances, limited infrastructure, and the lack of established businesses leave residents with few options for essential services such as banking, money transfers, and insurance. Thus, to bridge that gap, effective
Customer Service Points
(CSP) proved vital for influencing both the local economy and the standard of living for citizens living in rural areas.
Customer Service Points surfaced as a crucial step in retaining clients and driving economic growth in rural communities. In fact, CSPs can help residents improve their health, education, and housing by providing them with access to financial services. For instance, rural populations can use CSPs to save for medical bills, pay for school fees, and invest in home upgrades. So, let's delve into the transformative impact of effective CSPs on rural economies, transforming the lives of residents living in rural areas.
The Power of Customer Service Points
CSPs mainly work in unbanked, unprotected regions for the vulnerable populations. They act as bank agents or sub-agents, pushing various liability products to improve thrift habits among low-income people. They are compensated for
transactions
such as deposits, payments, and remittances. They typically serve locals from their homes, commercial enterprises, or other nearby locations.
Furthermore, they are also viewed as a driving force in the country's financial inclusion, saving a lot of money for firms and the country's growth. CSPs have been a significant contributor in processing low-value transactions in rural areas for managing beneficiaries' accounts, facilitating last-mile banking.
The Economic Impact of CSPs
Increased Access to Financial Services: One of the key benefits of effective customer service points in rural communities is increased access to financial services. This includes services such as banking, loans, and insurance, which are crucial for individuals and businesses in these areas. By providing convenient and reliable access to these services, CSPs help stimulate economic growth and development in rural communities. Additionally, increased access to financial services can also lead to improved
financial literacy
and empowerment among community members, further contributing to their economic well-being.
By giving locals work opportunities, these Customer Service Points lower unemployment rates and promote economic expansion.
Job Creation:
In addition to increasing household income and decreasing poverty, successful CSPs have a significant effect on the creation of jobs in rural areas. By giving locals work opportunities, these Customer Service Points lower unemployment rates and promote economic expansion. Furthermore, the expertise and abilities acquired from working in these CSPs might improve a person's employability in other industries.
Poverty Reduction:
Today, not only do CSPs have the potential to increase household income, but they also play a pivotal role in poverty reduction. This decrease in poverty can be attributed mostly to financial inclusion initiatives made possible by CSPs, which allows residents to break free from the chains of economic suffering. For instance, CSPs enable rural individuals to save for the future, send money to family members, and invest in enterprises by providing access to critical
financial services
, all of which are necessary steps toward economic independence.
Boosted Local Economies: There is no denying the fact that effective CSP is the catalyst for local
economic growth
. Therefore, in addition to having an effect on individual households and employment rates, effective CSPs are essential for growing local economies and raising GDP per capita. The economic impact of effective CSPs is not limited to monetary gains; it extends to the quality of life in rural communities.
All Things Considered!
To put it briefly, successful CSPs are more than just service providers; they are agents of positive change in rural areas, enhancing the standard of living for locals and promoting economic development. Thus, as CSPs continue to expand their reach and services, their positive impact on rural communities will only grow, and everyone will benefit from a more wealthy and inclusive future.