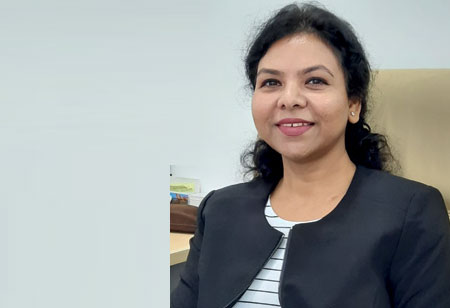 Geeta Lachireddy, Co-Founder & COO, AscentHR, 0
In 2020, the pandemic caught everyone by surprise and overturned how the world functioned. The measures to contain the pandemic affected individuals, organizations, and governments around the globe. With businesses being severely hit, enterprises enabled remote working, something that nobody anticipated.
The crisis arising from these situations caused uncertainty which disrupted the smooth functioning of workforce across companies around the globe. In many cases, businesses had to recruit new talent based on the current circumstances causing immense pressure on individuals or organisations responsible for management of Human Resources. HR managers had to innovate on the fly and employ alternative methods for smooth and seamless on-boarding and training.
Although COVID seems to be receding now, the trends that emerged during the lockdown have had positive outcomes, which make these developments viable for continuity even in a post pandemic world. One of the topmost HR trends has been working from anywhere/ remote working. Many companies such as Adobe and Google have extended the work from home policies and plan to continue even after the situation is brought back to normal. HR management has been depending on tools which enable uninterrupted communication, video/audio interaction and collaboration among the company employees.
Many companies have introduced other combinations of re-mote and on-site working. In other words, a hybrid model in which some employees will work in office, while others continue their work from home amidst regular shuffling of rosters. Both these models promise increased access to talent, improved productivity at an individual level and lower operating costs for businesses, viable and enhanced employee experiences.
Virtual collaboration between employees and employers offers flexibility through diverse working styles while providing a profound insight for an employer to manage the workforce efficiently. For example, creative and detail oriented employees excel in virtual environments. Emotionally perceptive individuals may prefer a more
face-to-face approach because of their inclination towards inter personal communication.
Management of remote workforce can be intricate. However, if businesses understand their employees and offer appropriate tools for succeeding in a re-mote working environment and acknowledging and encouraging their working styles, this type of management shapes a new generation workforce while yielding a healthy bottom line. These results can be achieved through an immaculate blend of trust, communication, consistency, and awareness of challenges that might arise.
Virtual collaboration between employees and employers offers flexibility through diverse working styles while providing a profound insight for an employer to manage the workforce efficiently
companies should direct themselves towards advance technologies including AI to enhance business processes and make it attractive for the millennial generation. To retain the best talent, it is essential to adopt dynamic and futuristic methods as well as strategies that are engaging.
Establishing a seamless connect with the employees is a huge challenge in the current circumstances. Therefore, data driven strategies are the way forward for acing the business. While software products provide data reports and analytics, planning strategies based on that data can assure the best results for the organization.
Thanks to the pandemic, most employees have a chance to upskill and reskill. And with the free time granted due to remote working, there is time and opportunity for the employees to add a new skill to their resumes. This allows the companies to analyse performance reports and churn out personalized plans for each employee. The process reduces the cost of hiring, aids retention and benefits enterprises in terms of business and ensures a happier workforce.
This is the time to envision the post-pandemic business world and structure executive standards and a winning culture. It is better to focus on uniting people and reforming the core aspects of leadership and managers. The best way forward is to adopt a virtual model that fits the needs of a particular organisation. This will help create a new shared culture for all the employees, providing a sense of stability, social cohesion, and belonging.