Aditi Raj Birole: Creating Effective & Impactful Storylines For Small Medium Big Business (*SMG) Marketing Campaigns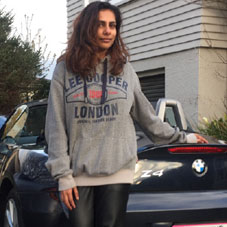 When it comes to making a business successful, it takes a lot of different factors to make it happen. However, in today's marketing scene, a narrative is what the brand needs. Storytelling is more effective in marketing because it may create significant psychological responses from customers and hence drive revenue. Video storytelling may convey a brand's personality in less than three minutes, which can have a significant impact on consumers' perceptions. It takes a dedicated and creative team to produce appealing films that convey a company's core principles. Hence,this is why Aditi Raj Birole's Avalanche Advance Marketing Services is preferred by the majority of New Zealand's companies.
Through out her entrepreneurial path, Aditi has established and sustained solid ties with a variety of businesses and organizations. When it comes to coming up with new ideas and overcoming barriers, Aditi excels. She also has a keen eye for detail and is adept at deciphering a wide variety of resources. Aditi hopes that through MAA, she would be able to convey stories that elicit strong emotions and make use of the power of visual representation to reach the target audience.
Engaging in an exclusive interaction with Women Entrepreneur magazine, Aditi spoke about the inception ideology of MAA and how it helps SMG BUSINESSES.
Tell us about your professional journey. What is the motivation that fuels your daily routine?
In New Zealand, I discovered myself, worked as RADIOJOCKEY, EXECUTIVE ASSISTANT, Mystery Marketer, and Realtor. After working as a real estate agent for two years, I learned that my actual passion is in creating compelling marketing and that I like crafting visionary marketing strategies rather than pursuing sales of properties. As a consequence of that epiphany, I decided to go out on my own and established Avalanche Advance
Marketing Services, also known MAA Marketing, A reverse approach.

Speaking of my daily inspiration, I would say that it is rejection since I believe that rejection signifies orientation, and that is what pushes me ahead each day.

Define Avalanche Advance Marketing Services as an organization and its current market position. What makes the company unique? MAA or Avalanche Advance Marketing Services, works PROUDLY, PRIVATELY AND PASSIONATELY, and we maintains authentically professional, to describe and implement our services. The work we perform at this company is to produce interesting and inspirational video material for our clients and their customers to help them develop their own unique brand identities and relationships. When we make a video, our goal is not merely to tell a tale about the brand's promises

And ideals; rather, we want to connect with our viewers on an emotional level. We believe that every business has a narrative that has to be shared with the public to motivate others to succeed in their pursuits. At the same time, we want to deal with the big names in the industry; medium ones, stratups businesses establish them selves in the market place or to expand, locally, nationally and internationally. Therefore, this is how we are contributing to creating the world a happier Place and innovating stereo type Mindsets.

At this time, Avalanche Advance is focused on assisting new businesses as well as those already in operation in developing a video marketing campaign. All of our ideals, including honesty,integration, fearlessness, Passion, Commitment and confidence, are included in our videos. This gives our clients an ability to emotionally connect and attract their target market. That's where we stand in the market, and it's also what sets us a part from other companies. We proudly set up our second country in INDIAN market June 2022.

Creating the material takes a lot of time and effort on our part and this dedication extends to every step of the video production process. And it's this journey that fuels our desire to produce Some thing Inspiring that we can look back on and be proud of.

Tell us about the changes you have been bringing in through your innovative solutions?
Our video shave proven to be a huge asset to all of our clients and their
customers, as seen by the positive feedback we've received from them.Their product inventory has grown, brand image has improved, and online activities have grown Significantly. They claim that customers visit their stores and speak about the videos and the motivational messages they include. This is one of the ways we assist our customers in connecting with their target market and generating online leads since the primary goal of video marketing is to direct people to online sales. Customers have also informed us that when they upload videos produced by us on their websites or Instagram, the level of consumer interaction has gone up.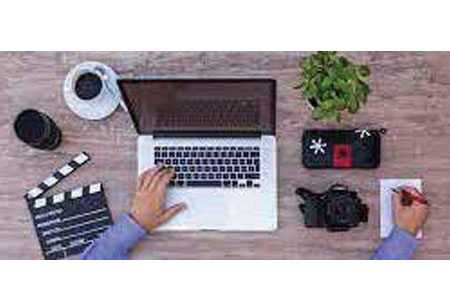 What are the future market opportunities that you look forward to investing your time to reach your goals?
We began our business in New Zealand, and now we're in India. The Indian market is where I'm seeking a business opportunity since I've observed that conventional marketing is fading out. There is a huge demand for Experienced Professional Digital marketers who perform their business efficiently, are capable of providing them with world wide visibility, and can provide material that not only showcases their product but also inspires their target audience. Thus, these are the market prospects in which we are eager to invest alongside our clients. We'rehere to assist businesses who want totel lacaptivating narrative about their background, and the people that inspired them. We produce videos for their brands that people will remember forever.
Aditi Raj Birole, Entrepreneur/Founder/ Creative Director, Avalanche Advance Marketing Services(MAA)
Aditi has a Post Graduate Diploma in Business Enterprise from the Southern Institute of Technology. NZ, MBA in Clinical Research Management from the Indian Management School and Research Center, MSc in Clinical Research, Chandigarh, as well as Aditi worked in various creative pursuits professionally and her car eer as a real estate agent was a twisted moment period to pursue her truecalling as a creative entrepreneur,(Createnuer) and launching Avalanche Advance Marketing Services. Aka MAA Marketing.