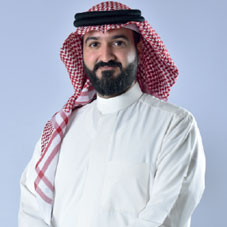 The Middle East is one of the world's fastest-growing markets in the banking and capital markets sector. With populations getting younger, better educated, and more demanding, increasing diversity in financial products and services, and growing regulatory requirements for better monitoring of processes and developing secure financial systems, banks and financial institutions across the region are investing heavily to match or outstrip their international peers. Ahmed Darwish, CEO of Bank of Khartoum International Bahrain, is setting new milestones in the banking industry. Bank of Khartoum, the market leader in Sudan, is one of the oldest banks in the region, having served for more than 100 years since 1913. It is a professionally run financial intuition on par with global best practices, currently the only bank in Sudan with a presence in more than one GCC country.
Ahmed is experienced in establishing startup financial institutions and has a positive track record in implementing new strategies to turn around corporate performance.
He engages in a one-on-one interaction with the CEO insights Magazine.
Could you give a brief account of your professional background and experiences? What is the motivation that fuels your daily routines?
I commenced my professional career in auditing with EY and was responsible for the engagements of auditing several key investment and retail banks in Bahrain, namely Bank ABC and BBK. I later moved on to be part of the establishing team of Tadhamon Capital as Director of Finance and Operations. Following that, I joined Sage Capital Management Group, where I served as an owner representative on various boards across industries
located around the globe, in Oman, Saudi Arabia, Switzerland, France, and Canada. I then moved to the Bank of Khartoum as Regional CFO of BOK International in Bahrain and Abu Dhabi. After approximately three years, I was promoted to CEO of Bahrain Branch, and now we are on our way to achieve our best annual performance by the year end. I am also serving as the Vice Chairman of the Islamic International Rating Agency and a member of its audit committee.
Remain true to yourself and be proud of your roots. Do not try to imitate past successes, as there isn't one right way to succeed. A positive attitude is sometimes more important than intellect. Have faith in yourself, and do not hesitate in making difficult decisions
Motivationally, I know that no matter what I have done, I can always do more. Whether it is a new business strategy or a newly designed procedure, I know that it can be further enhanced, and there is always room for improvement. This pursuit of perfection drives my day-to-day activities, especially since I am my hardest critic.
You possess over two decades years of experience, How has your path to success been, and what is your success mantra?
I am fortunate that my path to success can be illustrated as an upward sloping line, with the x-axis being time and the y-axis representing success. I commenced my career as a junior auditor, and with each career move, I was blessed with growth helping me reach the position I am in today. The best way to avoid career volatility is by learning from the past experiences of our peers and not repeating the same mistakes. Every decision you make needs to have a proper justification in your mind, and once you have that goal visualized, you need to be persistent to achieve it. My success mantra is to see the positive in any situation and to adjust your strategy to fit the environment around you. To
succeed, you will need to have a certain level of self-awareness and emotional intelligence.
Tell us about your leadership approach and the guidelines or methodologies you follow to lead your team.
My approach to leadership is dynamic in that I recognize that employees are at various stages in their careers and would thus respond differently to leadership styles. Therefore, the methodology that I follow is situational. A leader should identify the unique approach that would motivate each individual in their team and tailor their technique accordingly to ensure that they perform at their best. Teamwork should always be encouraged as great achievements can never be accomplished alone. My leadership methodology also differs from one institution to another depending on its current position in the market.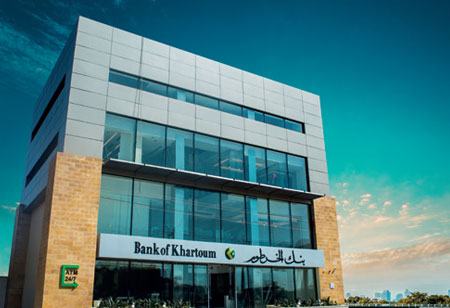 What are the areas you have envisioned in creating impacts on the future roadmap of your company?
The key to a successful roadmap is determining the company's strategic position. The goal is not just to make a profit but to identify your market niche and unique services that you will provide to your customers and ensure their satisfaction. Our first area of interest will be our investment in human capital, ensuring a proper training and development plan, and creating a safe work environment. Next, we will focus on serving our head office, where we provide the service of a booking center and a center of excellence to enhance group financial reporting. We took note of the challenges being faced by our potential clients and worked on providing them with tailor-made solutions. For example, we have envisioned a new area to become a gateway between Sudan and the GCC by providing letters of credit and guarantees to other financial institutions to facilitate trade finance. We are very optimistic of the future, thanks to a robust financial system that is being regulated by the CBB and for a business-friendly economic environment that is governed by Bahrain's leadership.