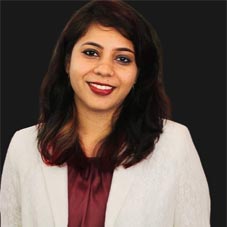 Women are gradually making their presence felt at a higher leadership level from holding executive and managerial positions. In 2018, with progressive economic growth, expansive global markets, technology innovations, and the flourishing entrepreneurial ecosystem, women from the media and entertainment background were coming forward to create a collaborative or independent service agency.
Moreover, a well-established business with extraordinary C-Suite commitments requires the best of the communications outreach plan. Public relations firms play the key driver role in these plans with the help of communication leaders. One such communication professional leading from the front is Ambika TM, Founder & CEO, MarkeSynergist Private Limited. Headquartered in Mumbai, MarkeSynergist is a marketing communications firm that focuses on catering to modern businesses' needs. Further, Ambika has exclusively narrated a spectrum of aspects about herself and her firm with CEO Insights. Here are the excerpts!
What inspired you to establish MarkeSynergist?
I have always wanted to start my own company, but resigning from a full-time job and the risk of taking that first step towards entrepreneurship is the most difficult and challenging step. The driving factor that led me to start on my own company was the entrepreneurial ecosystem that I was part of. During my stint in Applied Singularity in Bangalore, I met and interacted with many young and dynamic entrepreneurs who inspired me to start MarkeSynergist. The startup ecosystem in Bangalore is such that there is a lot of positivity that encourages you to take that giant leap.
What were the significant challenges you encountered during your company's establishment, and how has your journey been so far?
I didn't face any challenges while setting up MarkeSynergist. In my opinion, setting up a company is the easiest thing in the entire entrepreneurial journey but running it successfully is where all the challenges come in. But the journey so far has been incredible. Since the very beginning, I had decided that I will not have an aggressive approach instead will take one step at a time. We started by signing three clients, and the rest of the clients came through references. Our work spoke for us, and the rest happened all by itself. I believe in hard work and that there is no shortcut to success.

That being said, it was a mix of ups and downs. Especially during this Covid19 pandemic, like any other industry, we too are facing some challenges. Some companies cut marketing and communications costs as it's considered non-essential and discretionary. However, multiple studies have shown the value of communication during recessions and challenging times. We have been putting all efforts to emphasize the importance of communication and how it's an investment in businesses' future.

Tell us about MarkeSynergist and the various services you offer, and how do you uniquely run the company's functions?
MarkeSynergist is a marketing communication firm. Our focus is to cater to the communication needs of modern businesses. We offer services in public relations, digital marketing, content management, and events. As all businesses thrive based on the market gaps, we decided to run our businesses uniquely. Initially, when I was laying the business plan, I felt that many startups or SMEs wanted to reach out to their target stakeholders. However, due to shoestring budgets, they find it very difficult to hire a large agency to plan strategic communication for them. We at MarkeSynergist saw this as an opportunity and decided to cater to the needs of these startups, SMEs, and MSMEs. Over the past two years, we have worked with startups like Tripeur, bookbhook.com, DayToday Health, FIA Technology, to name a few. While startups remain our primary focus, we have also worked with clients like Muthoottu Mini Financiers, BBP
Communication, FLAME University, Nirapara, Syndicate bank, iD Fresh, etc.

Give us brief details about your educational and professional background. Also, explain your current role at MarkeSynergist, and how are you leveraging the best of these elements across your company's operations?
I graduated from St Xavier's College, Cochin, and did my PG Diploma in Public Relations and Advertising from SCMS Cochin. Afterward, I started my career as a publicist with Biz TV Network, a UAE based movie production house, on their first international movie project, DAM999, distributed by Warner Bros India. It was my first project, and was quite challenging to carry out operations from a city like Kochi. However, despite all the challenges, I was able to make some notable contributions towards the publicity in India and globally. I have also worked with Adfactors PR, All Lights Film Magazine, I am Impresario, and Applied Singularity. Over the years, I have honed my skills in strategic communication and media relations. I am also leveraging my past experiences to achieve the client's business and communication objectives.

As a woman leader, how are you influencing and inspiring others in and around your professional and personal stratum?
I inspire and influence others by setting the right example. Similarly, words are powerful. They can encourage, motivate, and persuade; or discourage, dismiss, and dissuade. Using the right words at the right time can change someone's life. I listen actively to others and speak positively to them to inspire people.

Ambika TM, Founder & CEO
Ambika has rich experience in the field of Public Relations. She began her career with BizTV Network as a publicist for the movie DAM999 and has made notable contributions towards the movie's publicity and stirring up conversations on the Mullaperiyar dam. Over the years, Ambika has worked in many projects under various sectors such as BFSI, technology, healthcare, startups, education, telecom, entertainment, and lifestyle.

Offerings: Public Relations, Digital Marketing, Content Management, Creative Video Content, and Event Management.