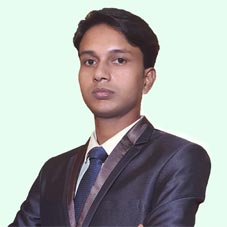 By 2050, there will be 9 billion people on planet Earth. The traditional farming methods will not be enough to feed every human. Keeping this in mind, to cultivate more food with less space, the world requires new efficient farming approaches. In addition to that, people do not consider the backend process behind the production of vegetables available in the market – grown using chemicals, pesticides, insecticides, and fertilizers to increase the yield. As a result, by the time the food reaches our plate, it would have lost half its nutritional value, and we might be consuming vegetables with high pesticide residues.
Hydroponic farming is an ingenious solution to feed the ever-expanding global population. In a bid to provide access to healthy organic food to everybody in India, Mr. Anirban Khan founded Envirevo Agritech in 2012. Envirevo Agritech is a small Indian operation that has made a global impact through its Hydroponic systems. In an exclusive interaction with the CEO Insights Magazine, Mr. Anirban Khan, Founder at Envirevo Agritech, gives us a deeper understanding of Hydroponics and his visionary entrepreneurial journey.
Excerpts from the recent interview:
Please give us insight into Hydroponics' nature and What helped place Envirevo Agritech as one of the most promising companies in the Hydroponics ecosystem.
Soilless-farming or Vertical farming has gone beyond the urban fad. In practice, it is fast becoming a part of people's lives in urban and rural areas alike. The high incidence of cancer and other diseases due to excessive chemicals has sown seeds of safer food practices. I believe that urban India has been disconnected from farms, farmers, and their agrarian roots. Unless cities take control of their food systems, true sustainability cannot be achieved.
Climate change and agriculture are inextricably intertwined. Against this backdrop, to insulate themselves
from this daily dose of poison, a recipe for disaster, people in major metros like Delhi NCR, Mumbai, and Bangalore have started looking for a viable option of pesticide-free vegetables on their plates. At Envirevo Agritech, we aim to create a healthier, cleaner environment for the present and coming generations – by facilitating and growing fresh food technologically at homes, offices, or commercial farms. The produce is healthier, fresh, and more nutritious with a longer shelf life, which helps in creating a healthier ecosystem. The technology helps in saving valuable water, land, and labor resources as well. Moreover, the controlled growing system enables the production of food with NO use of harmful chemicals and is also 100 percent residue-free.
Initially, we started our journey with Hydroponic fodder system and Hydroponic hobby grower kits, In the process, we faced many challenges, such as a lack of awareness and price competition
Tell us about the journey and challenges of Envirevo Agritech so far. What changes did you bring into the organization, its structure, and policies that are driving the company to grow fast?
Initially, we started our journey with Hydroponic fodder system and Hydroponic hobby grower kits, in the process, we faced many challenges, such as a lack of awareness and price competition. We realized people were unwilling to give the time& dedication to manage the hydroponic system effectively and needed complete automation that wasn't practically feasible at that stage. After this stage, we changed our focus towards Commercial hydroponic farming. We have developed an integrated cloud-based automation and a monitoring system for the commercial hydroponic farms. We also developed a Smart Indoor Farm which can autonomously grow 34 different kind of vegetables inside your home, office or any area. With our initial marketing this product is a huge hit among the hospitality industry but then the pandemic takes place. But with the unlock process we are going to launch our Smart Indoor Farm in January 2021. We have already received bookings till April 2021.
Brief us more about your role within the company. What are the long-
and short-term goals you have devised for the organization?
Being the frontperson at Envirevo Agritech, there are a couple of roles that are necessary to fulfill. These are primarily setting strategies and directions, creating, living, and breathing the start-up's culture, values, and behaviors. As a start-up, we can't afford to hire consultants and specialists to help our vision become a reality. That's why I need to be a jack of all trades.

Our company has a target to change the future of agriculture in India. We want to raise awareness regarding the clean and efficient ways to farm-fresh vegetables and fruits in any area people would like to grow with Hydroponics. The current market for this type of hydroponic farming is only limited to metropolitan and cosmopolitan towns. But with time, we want to extend our service area and make this technology more feasible and economical.

Keeping the consumer needs in mind, Envirevo Agritech now wants to build automated indoor farms for residential and commercial buildings. This will allow consumers to directly access clean and fresh food, free from pesticides and harmful chemicals.

How do you keep yourself abreast with all the latest developments in the sector?
There are many ways to keep abreast with the latest developments in the hydroponics industry... some of the ways include the Internet, Online events, observation of the industry leader in foreign markets.

Innovation plays an essential role in any industry. How do you encourage innovation and constant learning within the organization?
People perform best when they are driven by inspiration and encouraged to push their boundaries and think outside the box. But employees cannot do this when they are being micromanaged. Employees need to feel independent enough to own their innovative thinking and pursue their passionate ideas. In fact, if management effectively fosters a creative and open environment, innovation will happen naturally.

A single value-creating idea might require hundreds of dud ideas. When the entire organization brainstorms, the process of refining suggestions towards a single idea happens phenomenally quicker versus when only key staff is involved in the process. By creating a healthy organizational culture, you devolve power down to every employee to innovate.