Anshuman Pratyush: A Maestro In Strategic Planning And Implementation Improvising Financial Services Through AI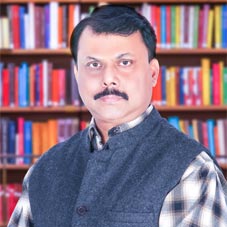 Optimizing the allocation of effort is no easy feat, especially in this technologically evolving era where organizations are metamorphosing significantly faced with multiple challenges. The key trigger is the need for the proper explication and execution of strategies backed by not only good processes but with meteoric decision making. In the early 1990s where all such exquisite roles fell under the purview of the CEOs, the exclusive C-suite pack in the corporate world now has a specific set of strategic leaders (Chief Strategy Officers) appointed who keeping a close watch on the diversifying business landscape, help strengthen business effectively. AnshumanPratyush, CSO, Mpurse Services is an adroit leader illustrating the same surging set of talented leaders leveraging his dynamic, innovative and strategic skills in plenitude, Additionally, he is also the CMO of the company.
Anshuman started off his career journey as a Management trainee at J.K. Corp, joining Bharti Airtel after that. He held leadership positions in Marketing, Business Development, Product Management, Customer engagement & Activation, and Key account management at top companies like NPCI, Idea, Tata Communications, Bharti Airtel, J.K. Corp, ,and TechM Comviva. CEO Insights is humbled to interview Anshuman. Read further to know more about his journey.
Tell us about your journey from being a management trainee and Marketing Manager to becoming the CSO of Mpurse Services?
I have done my schooling (Secondary & Higher Secondary) from Delhi Public School, Mathura Road, New Delhi. Down the education line, having completed B.A.Honours from the prestigious St. Stephen's College, I am also an MBA from IMI – N. Delhi (A premier B-School).
From a purely learning perspective, the large organizations where I have
worked gave me enormous opportunities to lead teams, which were credited with many firsts in the country, for example-introduction of GPRS/EDGE, MMS & USSD based services. However, it's been the relatively smaller ones, and the startups where you could come out of the watertight compartments. At some of these, including my previous organization, I got the opportunity to help establish a department or a function (across India & overseas in Retail Payments, Telecom & Enterprise software solutions), and at the same time be a part of some great product launches like mobile T.V or NCMC card & UPI 2.0, for that matter.
Experience provides you two things- knowledge & maturity. With that comes the confidence. The challenges, I came across were working with limited budgets & small teams in a highly competitive market. A lot of it is about goal clarity & efficient handling of human resources too. With numerous accountable accomplishments along the period, I feel very content today and wish to grow more.
Experience provides you two things- knowledge & maturity. With that comes the confidence
Brief us on the excellence of Mpurse Services in the current online payment solutions of India. What are some of the latest technologies that you leverage and unique methodologies that you follow to escalate the growth of Mpurse Services?
AtMpurse, we provide a gamut of services built for payments, packaged such as to facilitate your business (small or large alike), to collect, process and disburse payments. We have built our disbursal products on IMPS, NEFT, RTGS and UPI channels. With these implemented channels, the transaction gets processed in real time without any limit on funds value.
We provide the quickest settlement cycle in the industry with robust reconciliation. Links and page collection methods provided by us helps those customers who want least technical work at their end. The integration process with Mpurse is smooth, fast and risk free. We use AI services for data monitoring, making intelligent recommendations and analyze data
for risk and fraud assessment.

How does your vast experience help you to chalk-out efficient business modules at Mpurse services? What opportunities do you foresee in the current Mpurse Service, and what are your strategies to add for the next year's role as the CSO as things are changing dramatically.
The varied experience of working not just in various industries, but also addressing various segments comes in very handy, for example-how to have a mix of both B2B and B2C. We would like to strengthen our existing lines of business (both B2B & B2C) i.e. Payments processing, as well as the e-Wallet. However, we are not moving ahead with a fixed mindset and are open to new ideas/avenues, as we go about.

Are you engaged in any sort of mentorship programs outside your organization?
Yes, I have mentored various startups, in various fields, ranging from Analytics, Social CRM, IT Solutions to Health, and more.

How has been the support & inspiration from your family in your journey so far?
Family, like most Indians, is very important for me and I being the youngest of five siblings have been fortunate to be loved by all. My wife has also worked in the corporate world, before moving into teaching at a B-School. We support each other at every step and our being from a similar background helps in better understanding. Despite our busy schedules, we are able to find some time to unwind, and step out to enjoy with our 4.5 yrs old son, though not too often, during these COVID times.

Anshuman Pratyush, CSO, Mpurse Services
He is a Strategic planning and implementation expert, having about 25 years of diversified experience across various industries like Retail, Telecom & Software Enterprise in India & Overseas.

Interests: Playing Squash, Nature Love (have been involved in various activities related to Nature & Wild life protection), Listening to Classic Rock music and few select Hindi songs.

Cuisines: North Indian Non-veg, and also few Italian Veg dishes followed by Continental, Asian & Mediterranean Nonveg.

Travel Destination: Himachal & Goa (in India), while Switzerland & Seychelles (overseas).