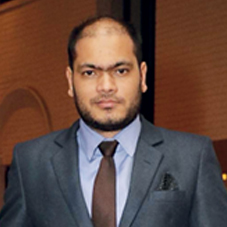 Establishing a startup is not an easy task, and neither is entrepreneurship. But Sunil KC, Executive Chairman of Asia Corporation is an archetype that did both with great success. He not just built a successful business from scratch, but ventured into a journey that focuses mainly on creating an impact while helping the country develop into a stronger nation. Established in 2017, Asia Corporation is a Kathmandu-based leading commercial entity and a trading company that deals with diverse commodities.
The firm is registered under the Ministry of Industry, Commerce, and Supplies, and has been working with different departments of the Government of Nepal since its inception. With a strong commitment towards quality products and services, the firm has etched a name for itself as one of the dedicated organization in the country while holding a successful history of trading and bidding. To further explore the features of Asia Corporation, CEO Insights garnered an exclusive interview with Sunil.
Tell us more about your organization - Asia Corporation.
I started Asia Corporation three years ago with a sole motive to support the national growth, development agenda of Nepal by providing innovative solutions in the changing context of the global economy. Today, we are excelling in what we are doing and our endeavor is to continue our work with the same dedication that we are carrying right now. Yet, it is our aim to be the leading business and industrial corporation in the nation by providing excellent services and quality products to the customers and exceeding their expectations.
What are the services that you offer in the market?
We cover a diverse range of segments, and our expertise lies in supplying large scale goods and commodities to public and private companies. We have a very strong portfolio under which we cater
to the needs of industrial paper, photocopy paper, animal feeds, mosquito nets, chemical fertilizer, overhauled and maintenance services for helicopters and much more. We are also providing defense-related products which include armored personal carriers, personal protection equipment composes of armored vests, special tactical helmets, and all-purpose vests.

We have been working with the Ministry of Information & Communication and the Ministry of Agriculture since our inception. In a very short span of time, we have established ourselves as one of the most reliable partners of the Nepal Army for the supply of their defense requirements. We offer food items to the Armed Police Force under the Ministry of Home Affairs. We also supply cattle feeds to the National Buffalo Research Program under the Ministry of Agriculture and Livestock Development.

We also focus on the segment of disaster prevention, where we provide disaster and risk management services like multi scope rescue hose cartridge, multi scope rescue post-fire, multi scope rescue transport, MIS transport, and much more which are all based on robotics technology.

Tell us about the core value that you follow, which makes Asia Corporation a headstrong organization in the industry.
Asia Corporation stands on the pillar of integrity, discipline, credibility, creativity, and reliability. This means we as an organization strive hard to ensure providing non-stop delivery of services to our customers. Today, where most of the enterprises focus generally on the technical competencies, we are inclined towards our core values and this is what helps us to operate efficiently and run smoothly. Talking about the workforce, Asia Corporation is backed with a combination of professional rookies and experienced minds. Most of the experts here are from MBA & BBA background, and all of them are proficient in their domain. Last but not the least, we follow all the regulatory compliance in order to provide the best experience to our customers.

According to you, what is the role of technology in the current business scenario, and how are you leveraging it for your organization's growth? Also, what is your future roadmap?
I honestly believe that technology plays the most important role in the
development of not just the organization but of the whole nation. Hence, leveraging technology to offer the best solution is our effort. Most of our upcoming services are based on technology, and our endeavor is to leverage the best of it to provide the best available services in the market.
Where most of the enterprises focus generally on the technical competencies, we are inclined towards our core values and this is what helps us to operate efficiently and run smoothly
Currently, our focus is to serve the society by offering the best technology-driven products. We would definitely like to undertake the new technology-driven project, which has a huge scope in developing countries like Nepal. For instance, here in Nepal, the transportation system is not very strong.
Hence, in order to bring changes while building a strong ecosystem, we are aiming to launch e-transportation services very soon in the coming months. We are very much positive about the project and believe that it will bring revolution in the country by creating direct & indirect jobs to more than 50,000 young people of Nepal.
Talking about the future roadmap, we have been providing all of the services in a very low margin to our customers. To date, we have bagged various prestigious clients, out of which the Government of Nepal has been our biggest clients. The Government has 32 state-owned companies, and in the future, we aim to cover them all following the theme based on 'Quality products at a moderate cost'. Like I said, our aim is to serve the nation; we will keep doing that with utmost devotion.
Sunil KC, Executive Chairman
A dedicated leader with strong will power, Sunil is an entrepreneur who dreams to put his nation in the map of global relevance and aims to bring changes in the society.
Office:
Kathmandu
Offerings:
Import and export of large scale of goods and commodities to public and private companies