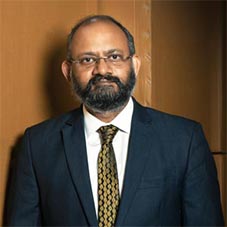 We are in the middle of a pandemic, wherein our biggest enemy could be present in the air. But having too much at stake, it's imperative to keep the industrial world rolling. The need of the hour is foolproof air filtration solutions to protect people and processes. It's a great omen that a global leader in the industry like Camfil is stepping up with the best practices and advanced portable solutions to reduce the risk of infection at offices as well as to protect people at homes. Camfil is on a mission to protect people, processes, and the environment by developing the world's best clean air solutions - a proposition built as early as 1963.
It, in fact, is not surprising that a company that commenced its operations almost six decades ago by developing Nuclear Air Filtration solutions, which are considered to be the toughest in the industry, to lead the combat against such a demanding predicament. Ever since then, Camfil has developed clean air solutions for almost all the segments of the industry, combating herculean challenges and creating breakthroughs in providing the best Indoor Air quality. In 1997, it also became a part of the successful Pathfinder (an American robotic spacecraft) mission to Mars in 1997, and has also made significant contributions to the later expeditions.
Camfil entered India in 2008, and over the years has expanded its footprint both physically and digitally through the length and breadth of the country. Today, Camfil India has three manufacturing facilities located in Gurgaon, Haryana & Trichy, catering to a wide horizon of industries PAN India. CEO Insights interviews Shashi Shekhar, Managing Director, Camfil India, who joined the company in January 2019, to explore further about the company's present and future endeavors in India.
Camfil is well known for its ability to provide solutions to difficult predicaments. How has been the company's reaction to the current pandemic?
Our air filtration products can help in preventing the spread and our local presence is helping us to be self-reliant. Moreover, we have reached out to thousands of people, educating them about the health hazards of contaminated air. As a matter of fact, we have been a pioneer in educating customers on various effects of the air that we breathe in through our various knowledge sharing sessions, seminars, webinars, industry exhibitions, and demonstrations. Our associations with standards committees and government bodies are helping the air filtration industry to learn and implement the latest global guidelines in India.
We also play a large role in the EHS (Environment, health & safety) programs across the processes that involve air pollutants. This includes, but not limited to, industries like Oil
& Gas, Pharma Manufacturing, Industrial Plants, Hospitals, Hotels, Airports, Railways, Chemical, Automobiles, and Data Centre, in addition to Airports, Railways, and Public Buildings. We have a saying that 'whatever air filtration challenge you have, Camfil can provide a solution'. We offer customized solutions and add more value to our customers with the total cost of ownership (TCO) and best in class services.
Being a global brand, what is the kind of quality proposition that your company offers?
We take pride in our indoor air quality solutions that adhere to stringent WHO norms and products that are compliant with ISHRAE, ASHRAE & ISO guidelines for ventilation solutions. Our high-quality HEPA and ULPA filters, specialized terminal housings, and bag-in-bag-out (BIBO) containment units for critical exhaust applications are second to none. In addition, our molecular contamination control solutions that mitigate corrosion control and odor issues as per global standards use cutting-edge technologies.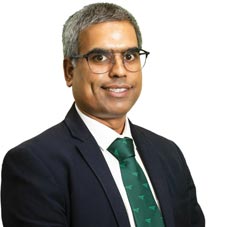 Devindra Sharma, Director Sales
We work with our six R&D centers and 30 manufacturing facilities across the globe to ensure that all the products are as per the latest standards and recommendations, which is another reason why we stand apart from other players in the industry. Furthermore, we believe that 'safety starts at home' and hence we find it our responsibility to ensure the safety of our own employees. We believe in PM1 – people matter first and always go the extra mile for our employees.
We work with our six r&d centers and 30 manufacturing facilities across the globe to ensure that all the products are as per the latest standards and recommendations
How would you describe your inhouse team? And how do you ensure that your workforce remains at the cutting-edge of things?
We have a good mix of young and experienced filtration professionals, having cutting-edge industry expertise, which is backed by our Global L&D Academy. Camfil academy was set up more than 30 years ago and our current chairman, Mr. Alan O'Connell is one of the first alumni. Since then, we have trained thousands of our own people and further educated millions of customers and stakeholders pertaining to the risks and mitigations of air pollution. We believe in deploying 'the right person for the right job'. The entire team is led by different functional heads who are subject matter experts in Engineering, Quality Assurance, Sales, Marketing, Plant Operations, Projects & Applications, Finance, and Customer Service. We have a
robust infrastructure to promote talent and keep our human capital upgraded at all times.
What is the roadmap ahead of Camfil? How is your company gearing up for the future?
Our vision is to make clean air a human right just like clean water. For several decades now, we have been investing in R&D and local manufacturing setups to take active measures in times like these. Even before the pandemic, India was in the top three of the world's most polluted countries. Hence the need for education about the clean-air indoors is a need of the hour.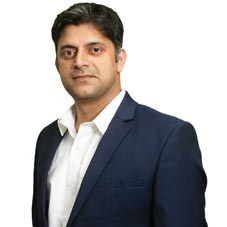 Praveen Singh, Marketing Head
We are well-equipped with all the men and machinery to take this forward. We are extremely positive with our growth strategy, and have set a roadmap to grow, especially in segments like Pharma, Molecular Contamination Control, Food & Beverage, and Railways.
Shashi Shekhar, Managing Director
Shashi Possesses A Professional Experience Of Close To Three Decades That Spans Across Industrial, Government And Consumer Sectors. A Strong Advocate Of Making Clean Air A Human Right, He Is Responsible For Leading Camfil's Air Filter & Clean Air Solution Business Across India, Srilanka, And Bangladesh.
Locations (India):
Gurgaon (Headquarter), Haryana & Trichy
Offerings:
• General Ventilation Filters
• Epa, Hepa & Ulpa Filters
• High Temperature Filters
• Molecular Filters
• Air Cleaners & Air Purifiers
• Dust, Fume & Mist Collectors
• Housings, Frames & Louvres
• Turbomachinery Filters
• Pulse Filters
"We have been a pioneer in educating customers on various effects of the air that we breathe in through our various knowledge sharing sessions, seminars, webinars, industry exhibitions, and demonstrations"
"If Someone Came To Me, Looking For Advice On Who To Go To Or How To Deal With The Challenges Around Prevention Of Aspergillosis, I Would Have No Hesitation Recommending Camfil,"
- Niall Mcelwee, St James Hospital
"We Certainly Recognize That Camfil Is The Expert Within This Field And That Is One Of The Main Reasons We Called Them In. So For Me, We Will Continue To Sustain That Relationship,"
- Adrian Duckworth, Production Manager (Of The World's Leading Beverage Manufacturer)
"We Learned That We Got A Much The Better Effect From Camfil Air Purifier Than From The Old Ones, Which Has Resulted In Replacing All The Old Ones With New Ones From Camfil After The Existing Agreement Expired,"
- Tormod Wood, Db Schenkerleading Beverage Manufacturer)