ConTeTra Universal LLP: A New Age Finance Startup That's All About Value Unlocking And Finance Transformation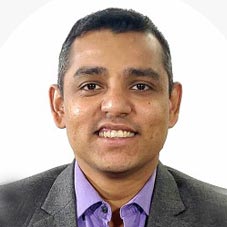 Harnessing new-age technologies to bring about finance & business transformation, the virtual CFO practice has emerged as an essential driver to building start-ups as well as helping MNCs thrive. Anticipating this growing industry need, ConTeTra (a portmanteau of consulting, technology and training) was established to bridge the learning gap via its content market place, and to provide finance and strategy consulting, leveraging the industry expertise of its founding members Creating need-based solutions catering to SMEs and large corporates alike, ConTeTra has forged a shared conduit between itself and the industry, helping its clients embark on a path of sustainable growth.
The current CFO and Co-Founder of ConTeTra, Ramanujam Narayan has been the Global Finance Controller of one of the largest software companies in India, an accounting advisory expert, IGAAP, IFRS and US GAAPtrainer and has significant subject matter expertise in IFRS implementation projects. Engaging in an exclusive interaction with CEO Insights, Ramanujam explains the role of ConTeTra in offering exceptional financial services and solutions which has made it one of the foremost voices in IFRS trainings, implementation projects and apremier finance consulting firm in the country.
Kindly throw some light on the various CFO services that you offer. Also, brief us on how ConTeTra has been able to provide cost-effective financial solutions.
The major challenge that people face is comprehending the financial reporting landscape, on account of a new set of international standards – IFRS which have lately been implemented in India. We have been working on IFRS and Ind AS implementation projects for many of our clients. In addition, we also provide IFRS trainings to finance professionals to ensure they are equipped with the requisite
knowledge that is now expected of them.
As far as the finance function as a whole is concerned, we provide easy-to-use templates of critical IFRS standards and we have also significantly automated many tools needed to support the oversight responsibilities of CFOs. In addition to our IFRS and Ind AS implementation projects, we also assist with decoding financial operations for companies, including GAAP assessment reports (between IndAS, erstwhile IGAAP and IFRS), purchase evaluation-related adjustments, fixed assets tagging and automation of reconciliation, SAP implementation, and a host of other services.
We are building our consulting and mentoring vertical by accumulating new-age training materials enriched with modern industry trends
For audiences without a pre-disposed finance orientation, (SMEs or the HR Function in a company), we have specifically designed finance and analytics-based trainings and solution-oriented projects. For MNCs, we carry-out bottom-line orientation and ensure financial and business acumen for orienting the sales and marketing domains. We jointly conduct trainings & organize projects with various companies, where we train 200- 300 professionals, and try to upskill them in the field of finance so that they can make sense of numbers and provide data-backed information to customers.
What is your USP that segregates your company from others in the finance industry?
Our USP is the structured approach we bring to the table, whether it is our meticulously curated training programs, or our consulting services where we work with the promoters for over a period of 12 to 18 months, building their books and advising them on their business strategies and measuring performance metrics. Our training programs ensure practical orientation employing relevant content and case studies which is surprisingly missing in most training programs. I must also speak about our technology enablement, where we implement a lot of automation into our processes, which acts as a
synergic component to our content as well as our training programs.

What are the innovative technologies/ methodologies that you adhere to while offering these services?
We carry out on-going coordination & mentoring to our clients on specific areas, which addresses the month-end and quarter-end struggles through our advanced tools. We are in process of identifying novel technologies, where SMEs can look at their performance and progress, based on financial metrics. Since the market dynamics are changing along with the technology, we are also concentrating on increasing our knowledge-based products offerings to customers in addition to our corporate consulting solutions.

How are you updating yourself with the latest technologies/industry trends in order to make your company reach its future goals?
Continuously refining our learning system, we have made it obligatory for every employee in our organization to finish a specific industry-relevant course. We follow a lot of business coaches as well as national and international speakers to find out contemporary solutions. We have also incorporated them as a part of our learning and our consulting pedagogic system.

We are building our consulting and mentoring vertical by accumulating new-age training materials enriched with modern industry trends. Over a period of three to five years' timeframe, we are looking into building our identity in the B2C space, offering multiple training programs and niche finance knowledge products. Our vision is to be a technology-based finance learning platform where people can learn and also improve their business operations by gaining financial & business acumen.

Ramanujam Narayan, Co-Founder & CFO, ConTeTra
An author, consultant, trainer and adjunct professor with Jindal Global University, Ramanujam is equipped with more than 11 years of industry experience. Having donned the hat of Global Financial Controller for Geometric and HCL Technologies, his clients and colleagues go by his word when it comes to implementation, compliance and advisory in the matters of financial reporting, year-end closing and M&As. His previous companies include Citigroup & TCS where he has led a role of transformation champion after a takeover.