Many talented Indians have made break throughs, pushed borders, and held positions of power in the international business world. One such Indian leader who is disrupting the technology space in Japan is Debendra Mohanta, CEO and President of Inaho Digital Solutions (IDS). In his professional journey of close to 3 decades, he has led various leadership roles in big names such as L&T Infotech, Infosys, HCL, and other.
In an exclusive conversation with CEO Insights, Debendra shares interesting facts about his journey, leadership strategies, and more. Below are the excerpts.
Walk through the early experiences that you cherish.
I hail from a small town called Jashipur; part of Mayurbhanj district of Odisha, India. I grew up in a setting with limited facilities and less exposure but I did receive a good education. I have learned to be grateful for everything and cherish even the smallest achievements such as scholarships and top ranks I received in school. It has always been a pride to get into institutions such as NIT Rourkela , IIT Kharagpur.
I was campus hired and my entire professional journey has been full of learnings. I moved to Japan in the early 2000s while my expertise was mostly in setting up SAP practices. I was fortunately, part of global transformation projects for Japanese companies in the US, Europe, Singapore, India, and Japan. Never letting go off opportunities to learn, I have pursued over 20 certifications primarily in technology and business. Recently he was invited as a member of Forbes Technology Council. Offnote, also completed a leadership program at Harvard Business School.
Highlight some of your expertise as a professional and leader. How has been your path to success and what is your success mantra?
In over 27 years of my professional life, I have been in Japan for over 18 years. Most of my experience has been in ERP and IT consulting business world wide, including Sales, Pre-Sales, P&L Management, Practice Building, and Delivery. This apart I had worked in the manufacturing industry in the initial phase of my career.
One common trait that a leader must have is the ability to continuously gain knowledge and align with customer to grow the business
In my opinion, there is no one-size-fits-all approach to success. Leadership styles and approaches often vary widely across organization sizes, industries and sectors. However, one common trait that a leader must have is the ability to continuously gain knowledge and manage people efficiently. I personally have targets to achieve each year in terms of certifications and updating myself. People management is something I have learned through my past experiences, and I leverage that even today. I prefer engaging with people in person instead of calls and texts.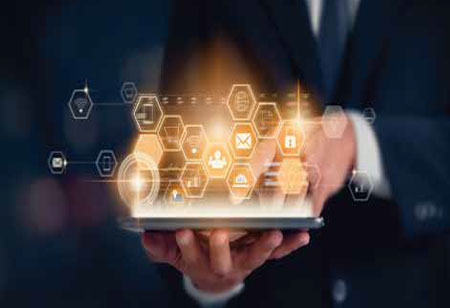 How would you define Inaho Digital Solutions as an organization and its current position in the market?
The crux of Inaho is making businesses stay relevant to the digital age and technological transformations. It is an innovative technology company that helps enterprises reimagine their businesses. Currently, the company provides IT services to Japanese companies across the globe. Our service area focuses on ERP (SAP), Legacy Modernization, Cloud Solutions, Infrastructure Management Services, and Application Development and
Management. Our philosophy or approach is to deliver the best and right solutions to meet the business needs of our customers.

Our agility to respond to customers' issues and best practices set us apart from our industry contemporaries.

Could you reflect on some of the toughest challenges you have encountered in your journey?
Thousands of miles, countless hours of hard work, extreme determination; these aspects describe my journey from India to Japan. The most formidable problem for nonnatives is universally adjusting to the culture of the country. New city, new people, different language, different food everything was offbeat! I did take some time to learn and adjust, but it is a never-ending process. Every day there's something new to learn.

In light of your strong experience within the industry, what advice would you give to the upcoming industry leaders in the same field?
Your efforts might not yield immediate results. Do not lose heart and do not give up, persistence is the key. Keep in pace with the market changes and demands. The global market holds many opportunities in digital transformation and it is always better to start by understanding the market, its challenges, and benefits instead of jumping into development or outsourcing.

Debendra Mohanta, CEO and President, Inaho Digital Solutions
Debendra is experienced in IT Application Outsourcing, ERP/SAP System Integration, BPR and similar Transformation Projects. He is a pioneer in outsourcing work for Japanese companies in ERP/SAP-specific Global Rollouts, and development in a factory-based approach. He is a regular Speaker at SAP Seminars/Gartner seminars in Japan.

Holds a Master's in Business Management (MBM) degree from the Indian Institute of Technology-Kharagpur India and Bachelor's degree in Engineering from the National Institute of Technology Rourkela (India). He has also completed Global Emerging Leaders Program at Harvard Business School.