Dr. Dheeraj Bhardwaj: An Exceptional Leader Determined To Bring Transformation In The Mobility Sector Of Kuwait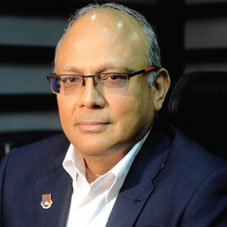 Dr. Dheeraj Bhardwaj, the Group CEO of City Group Co., has been exceptional in working towards the transformation of the passenger transport and mobility industry in Kuwait by implementing digital innovations and green initiatives. His 25 years of immense experience entailing R&D in technology startups to large corporates and strategy consulting empowered him to contribute extraordinarily in the mobility domain.
Here's an exclusive interview of Dr. Dheeraj with CEO Insights where he talks about his professional journey and experience gained so far.
With over 25 years of professional experience across various domains, what boosts your perseverance to constantly deliver your best? Highlight your professional achievements?
I am always curious to learn new things. Regularity is mundane for me as I believe in the statement of "no risk, no reward". I jump for new challenges and a bigger risk to drive bigger rewards out of them.
Accomplishments are an integral part of my professional journey and there are a few to mention here. In India, I have received two Young Scientist awards- one from the Indian National Science Academy in 2000, and another from the Department of Science and Technology, Government of India. I was also listed in "Young Guns Top 50 Young Powerful people in the Country"- a special issue published by India Today in 2005.
In the US, I was invited to present innovations by NASA in their "New
Technology Seminar Series" in 2000.
In the UK, I had led the development and coauthored "Innovation Strategy" for the Crossrail London project, which was one of the largest infrastructure projects in the country.
In India, I have received two Young Scientist awards one from the Indian National Science Academy in 2000, and another from the Department of Science and Technology, Government of India
In UAE, I had led the development of the "Dubai Innovation Index" (a collaboration between PwC and Dubai Chamber of Commerce and Industry). This project won two awards including the Dubai Government Excellence Award in 2016 and the World Chamber of Congress Award, Sydney Australia in 2017.
Define City Group's position in the industry. How does it create differences among its peers?
City Group is a market leader in the passenger transport and logistics sector in Kuwait. It has always been ahead of its peers by introducing new products/ services and technologies. It has been a phenomenal benchmark for various regional public transport companies. Being a leading transport operator and a ware housing service provider in Kuwait, we are proud to serve the needs of our customers and shareholders and maintain a strong bond with them. We are also taking the lead in supporting the development of Kuwait's transport master plan along with contributing to the local, social, industrial and economic growth of country.
What is the vision you look forward to accomplishing in the road ahead? What is the roadmap that
you have planned for City Group
While talking about the vision, I would say that I believe in knowledge transfer and applied knowledge as well as I enjoy solving larger problems at regular intervals. At this stage of my career, I have taken the challenge of transforming the transport sector of Kuwait and for that, I have articulated a strategy that is called "Digital and Greener future strategy 2026". As a vision, I'd like to see the mobility sector of Kuwait as a benchmark for global cities.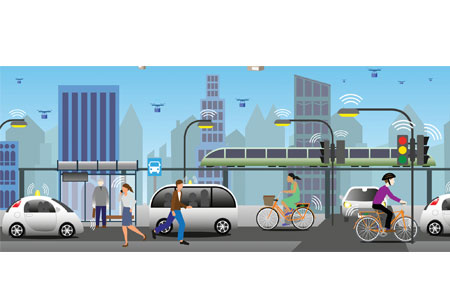 How do you cope with stress at work? What would be your advice for the young professionals?
I believe that if you enjoy your work, you will not feel stressed. So, it is important to love what you do. I would suggest the young professionals read a lesson from Golf, 'think well before your actions and once you have done that, commit, do not hold back", you will always be happy with both your success and failures.
Dr. Dheeraj Bhardwaj, Group CEO, City Group Co
Dr. Dheeraj holds a Ph.D. in Computing Science from the Indian Institute of Technology(IIT)Delhi and an MBA from Imperial College London, UK. He 'Co-founded Arnab Mobility a micromobility startup in Middle East' He has published around 50 research papers in reputed journals. He played a major role in the development of India's Supercomputer PARAM and mission critical applications, instrumental in transforming the construction industry in the UK and the Middle East. As a digital and innovation consulting lead of PwC, Dheeraj has led consulting assignments in KSA and UAE including several transformational strategies for a Road and Transport Authority in Middle East such as Innovation.
Location:
Kuwait