Dr. Anish Varghese: Leading The Hala Group Kuwait To Contribute Extraordinarily In The Healthcare Sector Of The Region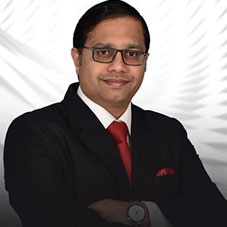 Having experience of over 18 years in the healthcare sector, Dr. Anish Varghese has been successfully commissioned multiple healthcare establishments in Kuwait including three hospitals and four medical centers. He started his professional journey with Pushpagiri Medical College Hospital a 1200 bed tertiary care facility and during his tenure he had successfully commissioned two tertiary care specialty hospitals in the Pushpagiri campus the heart institute and women and children's hospital.
His keenness to be a part of Healthcare Management enabled him to be a commerce graduate and attain an MBA, MA, and Doctorate in addition to being the Chartered Fellow of CIPD – UK and AHRI Australia. He has been awarded the Best Human Capital Award in 2018 from the Middle East Society of Capital Management; Distinct CEO Award fot MENA Region in 2021 from the Global Society of Human Capital Management; Distinct CHRO Award in 2021 from the Global Society of Human capital Management and the Healthcare Excellence Award in 2022 from the World Medical Council.
In an exclusive interview with CEO Insights, Dr. Anish, the Group CEO of Hala Group Kuwait shares his views about his contribution to the healthcare sector and how his journey has been so far.
Tell us what inspired you to venture into the hospital and healthcare sector and what drives you today?
Working in the healthcare industry allows me to nurture my desire to help others along with earning a livelihood. There are few professions where we can touch the lives of others and make a difference in them. Healthcare is one among those. One of the most inspiring facts that make me stick to the healthcare industry is that I can make people's lives better. The healthcare sector also provides a rewarding career with flexibility, team work, and better dynamics in work life.
How would you define Hala Group Kuwait as an organization and its position in the market? What is the unique proposition that your organization offers to clients?
Hala Group Kuwait is a dynamic healthcare organization having different business verticals such as clinics, medical centers, Paramedics supply, medical equipment sales, home health services, and more. Headquartered in Kuwait, world-class health care is provided by us to all the residents in the region.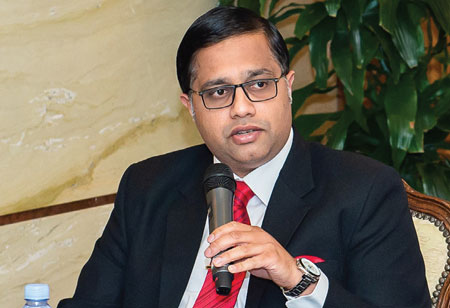 Hala Super Specialty Medical Center offers a wide range of specialty departments under one roof, driven by technology, talent, care, and compassion. Armed with a team of expert healthcare professionals with national and international credentials along with a mix of full time doctors and distinguished visiting consultants for various sub specialties, we make sure that experts are available as and when needed.
Hala Super Specialty Medical Center Offers A Wide Range Of Specialty Departments Under One Roof, Driven By Technology, Talent, Care, And Compassion
Hala Group Kuwait also have introduced the PCR swab testing facility available to the community at a low price accessible to all. As a part of the social commitment, the group has launched the 'Hala Foundation' which will contribute clinical services to the needy. In the firm belief that world-class medical care should be the prerogative for all residents in Kuwait, we endeavor to become a supporter of health and hope for the people of Kuwait and the region. With the finest medical talent and technology working in concertacross departments and specialties, we seek to expand our embrace of care and compassion, to reach out, touch, and save more lives.
How do you maintain the perfect balance between your personal and professional life? What is your success mantra?
Keeping all aspects of life in working order is always harder but I try to make everything go smoothly through some ways. I schedule every single minute of my day and it does wonders for me. Detailed scheduling is liberating. Assigning specific tasks to specific time blocks ensures that I get my jobs done at the right time. Exercise is an effective stress reducer in my life. I feel it pumps feel good endorphins through my body.
Going forward, what are the changes in market behavior that you anticipate, and what are the opportunities that you foresee?
Organizations must raise the bar for digital excellence, anticipate customers'needs, and meet increased expectations for a safe environment to succeed ahead. All these have strong implications for the healthcare revenue cycle. Major market shifts are likely to happen in the healthcare sector including a massive wave of investment, innovation, and new entrants from the technology, telecom, and consumer industries.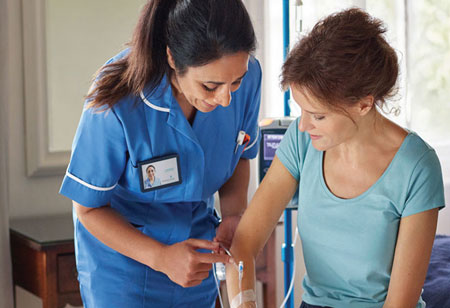 In midst of all these market behaviors, we can surely see the increased expansion of tele pharmacy adoption, increasing scope for remote patient monitoring and tele health, and acceptance of new technology.
Tell us about Hala Group's future roadmap. In the light of your strong experience across the hospital and healthcare sector, what advice would you give to the budding industry leaders?
Hala Group Kuwait has the vision and strategic plan to expand its clinical portfolio in the region by adding more medical centers and specialty Hospitals in Kuwait. We are in discussion with multiple JV partners. We encourage natural progression in a transformative journey to bridge the gaps in Kuwait's healthcare fabric by opening the Hala Super Specialty Medical Center.
Working in healthcare is a calling. I would suggest that budding healthcare leaders must have the courage to be in the leadership domain. Take new job opportunities in healthcare and be patient at the same time.
Dr.Anish Varghese, Group CEO , Hala Group Kuwait
Dr. Anish Varghese is a CEO and business leader who drives strategic initiatives to realize bottom-line results and enhance employee engagement in the pursuit of organizational objectives. His performance-driven professionalism with a combined experience of over 17 years in different roles such as CEO, HR Strategist, Project management head, Certified procurement expects have assisted in developing innovative turnaround strategies to streamline processes and capitalize on organizational growth opportunities. He has vast experience in commissioning and running healthcare institutions from scratch.