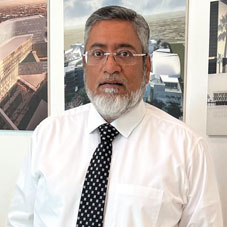 Effective leadership is defined by the ability to communicate effectively, motivate their team, handle and delegate responsibilities listen to feedback, and solve problems in an ever changing workplace. Great leaders must always occupy specific roles in order to execute their work properly, make progress and see their personal and organisational visions realised.
With a demonstrated history of working in the design and planning business, Kaizar Shakir, Director and Chief Financial Officer at Gulf Consult, has been key in pushing the company's growth bandwagon. Experienced in financial management, budgeting, business planning, internal auditing, and risk management, he is a strong finance expert with a Chartered Accountancy Degree(A.C.A.)from The Institute of Chartered Accountants of India and Certified Internal Auditor Certification (C.I.A.)from The Institute of Internal Auditors, US specialising in Accounting, Auditing, Banking, Insurance, and Compliance, among other areas like HR and many more.
In an exclusive interview with CEO Insights Magazine, Kaizar walks us through his professional journey and the unique traits of the company:
Take us through your educational and professional background? What motivated you to pursue a career in finance?
I received my Bachelor of Commerce degree from Mumbai University in 1991. At that time I was also an officer of the rank of Lieutenant (SCC) in the Sea Cadet Corps, Training Ship Jawahar, Mumbai with aspirations of joining the navy. However, due to the circumstances at that time, I had to abandon ship and pursue a career in accounting and finance.
Passed my Final Chartered Accountancy Examination in 1994 and joined Arthur Andersen & Co., though my first job as Article clerk, was with Vasani & Thakkar, Chartered Accountants, Mumbai. This is where the foundation of my career was laid. A job offer from Arab Commercial Enterprises, Kuwait got me to Kuwait in September 1995 and since then, I have been working in Kuwait. I joined Gulf Consult in April 2003 as Financial Controller and steadily graduated to becoming Director and Chief Financial Officer of Gulf Consult.
Define Gulf Consult as an organization and its current position in the industry?
Gulf Consult (GC), founded in 1967 by Hamad Abdullateef Thunyan Alghanim, is one of Kuwait's oldest and most established design consultancies. Our reputation for providing highquality services on
time, intelligent design, and a commitment to client satisfaction has helped us grow into one of the region's leading inter disciplinary consultants. In addition, the firm has a long track record of successful work and collaborations with world renowned experts on numerous significant projects in Kuwait. GC is currently listed as one of the top 100 architecture firms in the world by World Architecture 100 and is one of Kuwait's leading and oldest architecture and engineering firm.
Be tech aware, a team player and broaden your expertise by implementing continuous learning methods while keeping an eye out for new insights and opportunities
Could you tell us about the unique services that are provided by Gulf Consult that makes it stand out from the rest in the market?
We are a multi-disciplinary firm, which enables us to help the customer and see their vision thoroughly from beginning to end. Gulf Consult depends on the experience and knowledge of long serving team members to provide specialised assistance that begins with project conceptualization and continues through the design working drawings and construction supervision phases.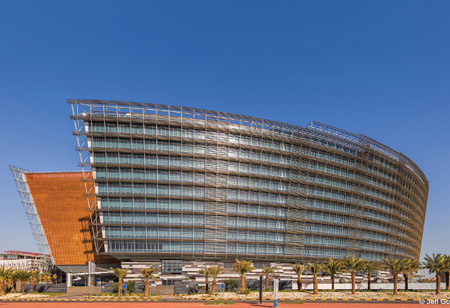 What has been the success mantra that constantly helps you arrive at positive outcomes?
While in the Sea Cadet Corps, one thing that impressed me the most was Discipline and Time Management. While in New Delhi for the Republic Day parade in 1984, I read in our naval barracks, a quote that said, 'Discipline makes a Nation Strong'. This has stayed with me throughout my life. I am convinced that we are what we repeatedly do. Excellence, then, is a habit, not an act. Success is the outcome of positive behavior mixed with positive thinking. Train your thoughts to look for the good in every situation. Trust the five Ps: Passion, Persistence, Planning, People, and Positivity.
Being the Director, how do you plan to apply your exceptional understanding of this domain into Gulf Consult and take it to the next level?
Our team at Gulf consult is led by our Chairperson, Najla Hamad Alghanim, an Engineering and Finance graduate with more than 20 years experience; CEO and Managing Director, Ubed Arain, who has over 50 years of expertise and a strong team of highly skilled Architects and Engineers. As a Director and CFO, I am responsible for defining corporate strategy(and operational structure), leading financial communication, overseeing and directing the company's financial operations, serving as a strategic advisor to the CEO and C-suite peers, and overseeing other key financial areas
such as controller, treasury and fore casting.
Based on your strong professional experience, what advice would you give to the upcoming leaders in the same industry?
With rapid technology improvements, the success mantra is 'Innovate or Evaporate' As a professional, one must accept change. Learn new and diverse skill sets. Be tech aware, a team player, and broaden your expertise by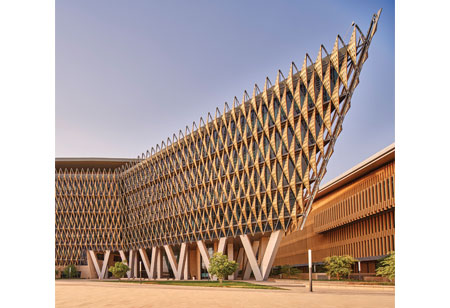 implementing continuous learning methods while keeping an eye out for new insights and opportunities. Remember, "what got you here won't get you there". People who feel they can succeed perceive chances where others see threats', says Marshall Goldsmith in his book of the same name. The most crucial skill set that will set you apart from others with similar qualifications and experience is your SOFT SKILLS: Leadership, Communication, Behavioral and Temperament.
Kaizar Shakir, Director & Chief Financial Officer, Gulf Consult
Born in Mumbai, in a Middle Class Dawoodi Bohra business family, Kaizar's childhood was as ordinary as it could be like any other child of his age. Aspirations and Expectations were always high. He wanted leadership role from his early childhood. Avid Quizzer that he was, he actively participated in quizzes and literary activities during college days. Compered quizzes and won various inter collegiate quiz competitions. From Sea to CA was a memorable journey. He got married in 1998. His better half teaches young lads in a school in Kuwait. Blessed with two boys who are both Studying Engineering abroad
Awards & Recognition:
•Hon.Treasurer – Indian Business and Professional Council, Kuwait (Current)
•Chairman – Institute of Chartered Accountants of India, Kuwait Chapter (2020-2021)
•Hon.CFO – Kuwait Cricket – 2008 to 2011
•Lieutenant(SCC)– 1991
•Platoon Commander(Sea Cadet Corps)– Republic Day Parade Mumbai – 1991
•Platoon Officer(Sea Cadet Corps)– Republic Day Parade New Delhi – 1989
•President's Award for Best Cadet (Sea Cadet Corps)–STS Varuna in the year 1989
•Contingent Member(Sea Cadet Corps)- Republic Day Parade, New Delhi–1984 to 1987
•Host Quiz Master–All India Radio(AIR) 1989
Hobbies:
Writing, Reading and Travel
Favorite Cuisine:
Indian(Bohri Cuisine)and Arabic(Lebanese) Cuisine
Favorite Book:
The Things You Can See Only When You Slow Down By Haemin Sunim; Blink And Tipping Point By Malcom Gladwell What Got You Here Won't Get You There By Marshall Goldsmith
Favorite Travel Destination:
Giethoorn and Zaanse Schans in Netherlands Kusadasi, Eski Datca, and Aphrodisias in Turkey;Lucerne, SaintUrsanne and Andermatt in Switzerland